MANILA, PHILIPPINES – The Maritime Industry Authority, through its Advisory No. 2020-65, has recently directed all shipping companies, ship owners and operators to implement heightened security measures and extra vigilance to ensure the protection and safety of Philippine registered ships and their crew in the light of the twin bombing incidents that transpired in Jolo, Sulu on 24 August 2020.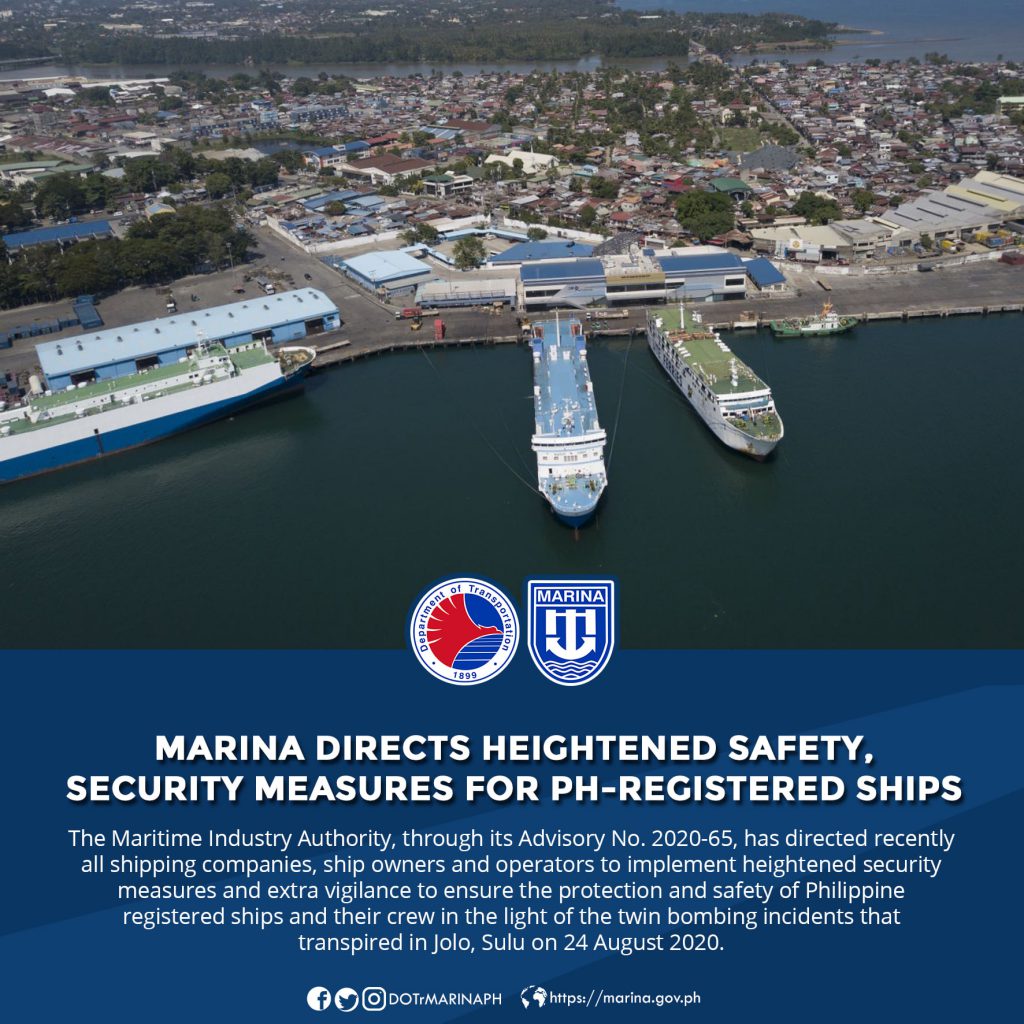 The said directive is in response to the instruction of the Department of Transportation (DOTr) to ensure the safety and security of the riding public, employees or personnel, and facilities or infrastructure of the transport sector in view of the twin bombing incidents.
MARINA reminds the public especially its maritime stakeholders to report any suspicious sightings or activities to appropriate maritime law enforcement agencies.
At a time when the country continues to battle with the impact of the COVID19 pandemic on the national economy, MARINA is committed to cooperating with its partner agencies in strengthening the free and seamless movement of cargoes and people from one island to another.