Engr. Emmanuel B. Carpio
---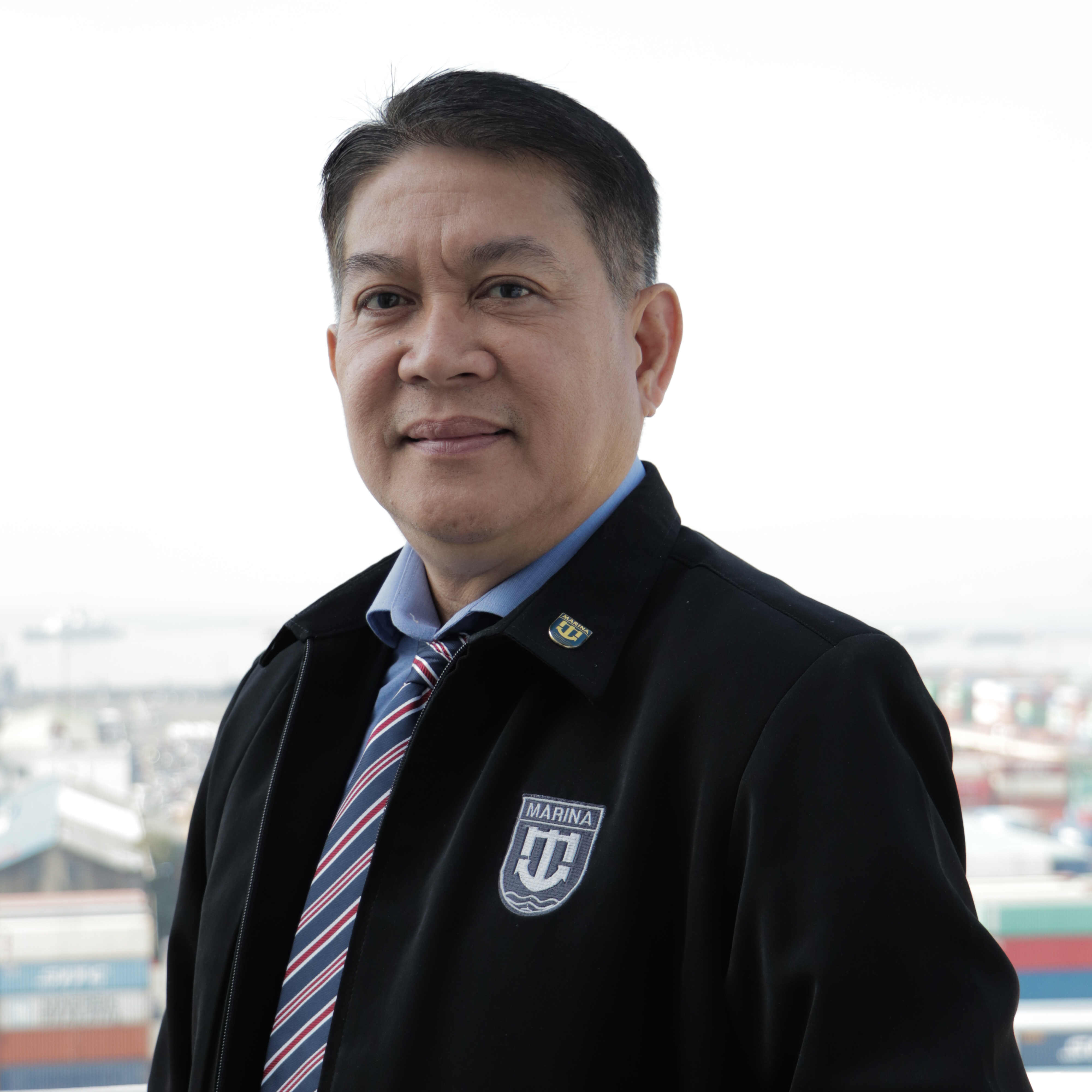 ENGR. EMMANUEL B. CARPIO
Director
MARINA Regional Office VIII
"EMMANUEL BAYBAYAN CARPIO hails from Siocon, Zamboanga del Norte. He was born on March 1, 1963 to parents who are both teachers by profession.
He completed his bachelor's degree in Electrical Engineering at the Western Mindanao State University, Zamboanga City in 1985 and passed the board exams in the same year.
He started his career in the government, specifically at the Maritime Industry Authority (MARINA) in 1989 as Shipping Operations Officer. Having exemplified his interest and dedication in the maritime industry, he was given the opportunity to study at the World Maritime University in Malmoe, Sweden from March 1994 to December 1995 where he acquired his master's degree in Maritime Safety Administration.
Equipped with relevant knowledge and education, his career in the maritime industry continued to thrive as he was finally appointed as full-fledged Director of the MARINA in 2011. He first gained his exposure as OIC-Regional Director of the MARINA Regional Office (MRO) IX in Zamboanga from December 4, 2009 to April 17, 2011. His remarkable contribution was the creation and establishment of Satellite Office in Dapitan City, Zamboanga Del Norte.
On April 18, 2011, he was reassigned as Regional Director of MRO X in Cagayan de Oro City to include the whole provinces under the Caraga region in Butuan City. He established the creation of Satellite Office in Camuigin Island province. Thus, he later initiated the separation of the Caraga region which successfully paved way for the creation of MRO XIII to independently function as a region separate and distinct from MRO X.
Reaping the benefit of his initiative, he assumed directorship of MRO XIII from January 1, 2016 to May 2017 where he once again, continued his drive of creating and establishing satellite offices in Butuan City, Dinagat and Siargao Islands.
At present, he is the Regional Director of MRO VIII where he continues to leave a lasting legacy of establishing satellite offices to make MARINA accessible even to the remote areas in the provinces."