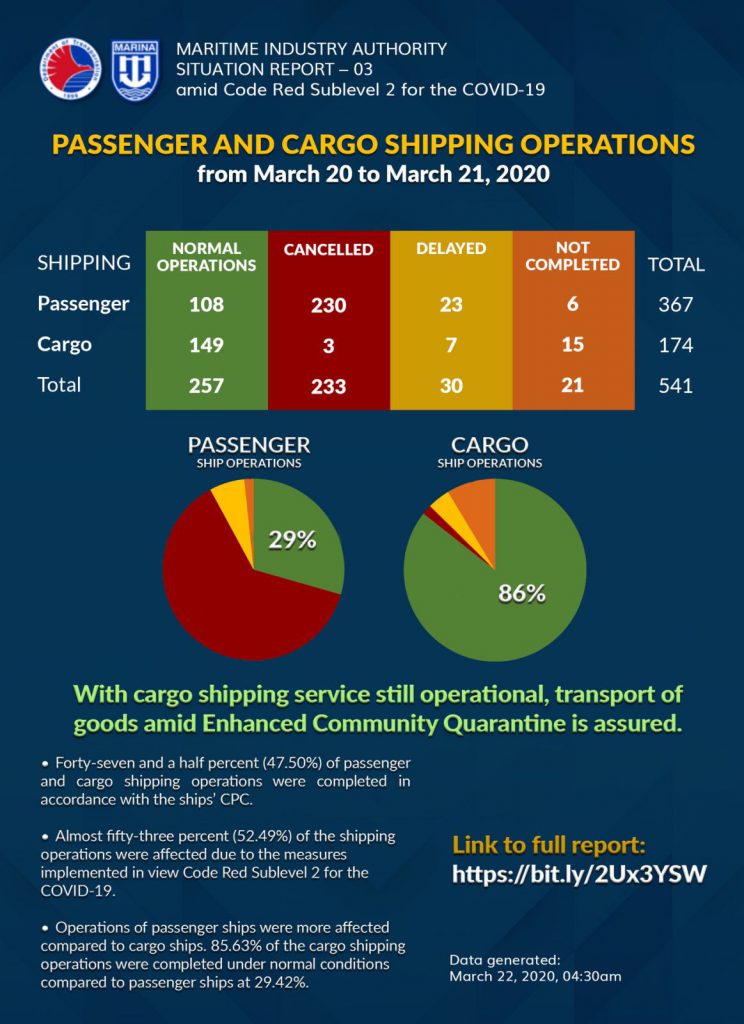 LOOK: MARINA Situation Report 03 on Passenger and Cargo Shipping Operations amid Code Red Sublevel 2 for the COVID-19
From March 20 to 21, 2020, there were 541 shipping operations recorded by MARINA – 367 passenger ships and 174 cargo ships operated nationwide. Based on the data gathered, almost 86% of cargo shipping operations were completed under normal conditions compared to passenger ships at 29%.
With cargo shipping service still operational, transport of goods amid Enhanced Community Quarantine is assured.
LINK TO THE FULL REPORT HERE