More information about GloFouling Partnership HERE
---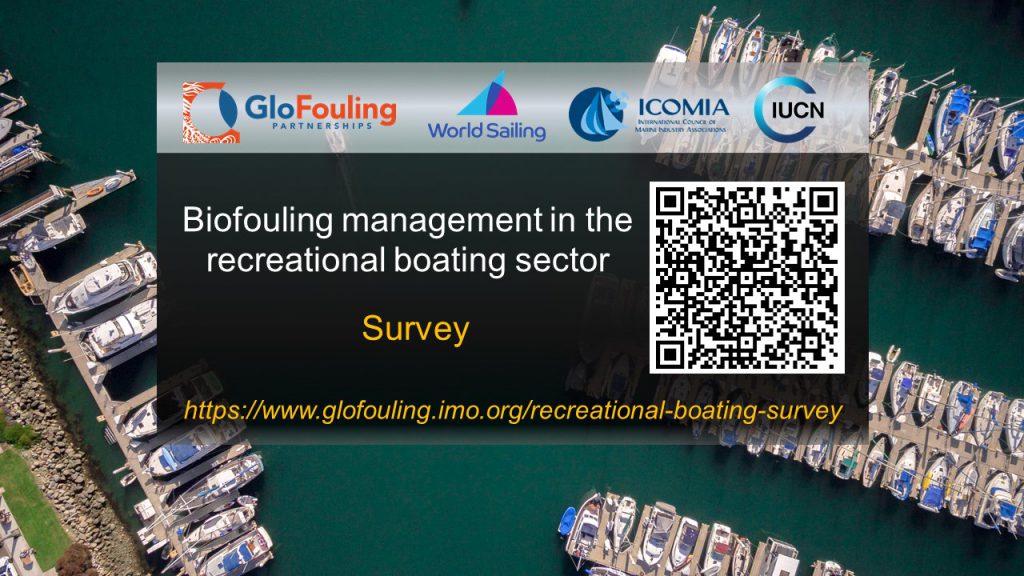 The Maritime Industry Authority (MARINA) invites its maritime stakeholders to participate in this survey conducted by GloFouling Partnerships to help them learn about current practices used by owners and users of recreational boats for preventing and managing biofouling on their hulls.
MARINA is in full support in implementing the International Maritime Organization (IMO) Guidelines for the control and management of ships' biofouling, which provides a globally-consistent approach on how biofouling should be controlled and managed to minimize the transfer of invasive aquatic species through ships' hulls.
In relation to this, GloFouling Partnerships, in collaboration with World Sailing, the International Council of Marine Industry Associations (ICOMIA), and the International Union for Conservation of Nature (IUCN), aims to study with the produce on the impacts of biofouling on the recreational boating sector, and its role as a vector for invasive aquatic species. The study will include recommendations on the best approaches to tackle biofouling in a cost-effective way for all types of sailing boats, motorboats, and yachts.
Part of the study is the GloFouling's Survey on Biofouling Management in the Recreational Boating Sector and they are seeking help to get the maximum number of responses.
Please, share!
Click the link to the Survey: Biofouling management in the recreational boating sector
Everyone can also use the integrated QR code in the graphics shown to participate in the survey.