MARINA ADVISORY
NOTICE TO ALL PASSENGER MOTORBANCA OWNERS / OPERATORS: To uphold maritime safety nationwide, all passenger motorbancas shall only be allowed to sail under the following conditions:
MARINA highlights the important role of all maritime stakeholders in ensuring overall safety in the Philippine maritime industry. Hence, the cooperation of everyone is sought in order to uphold a safe, comfortable, and convenient sea transportation – one that every Filipino deserve.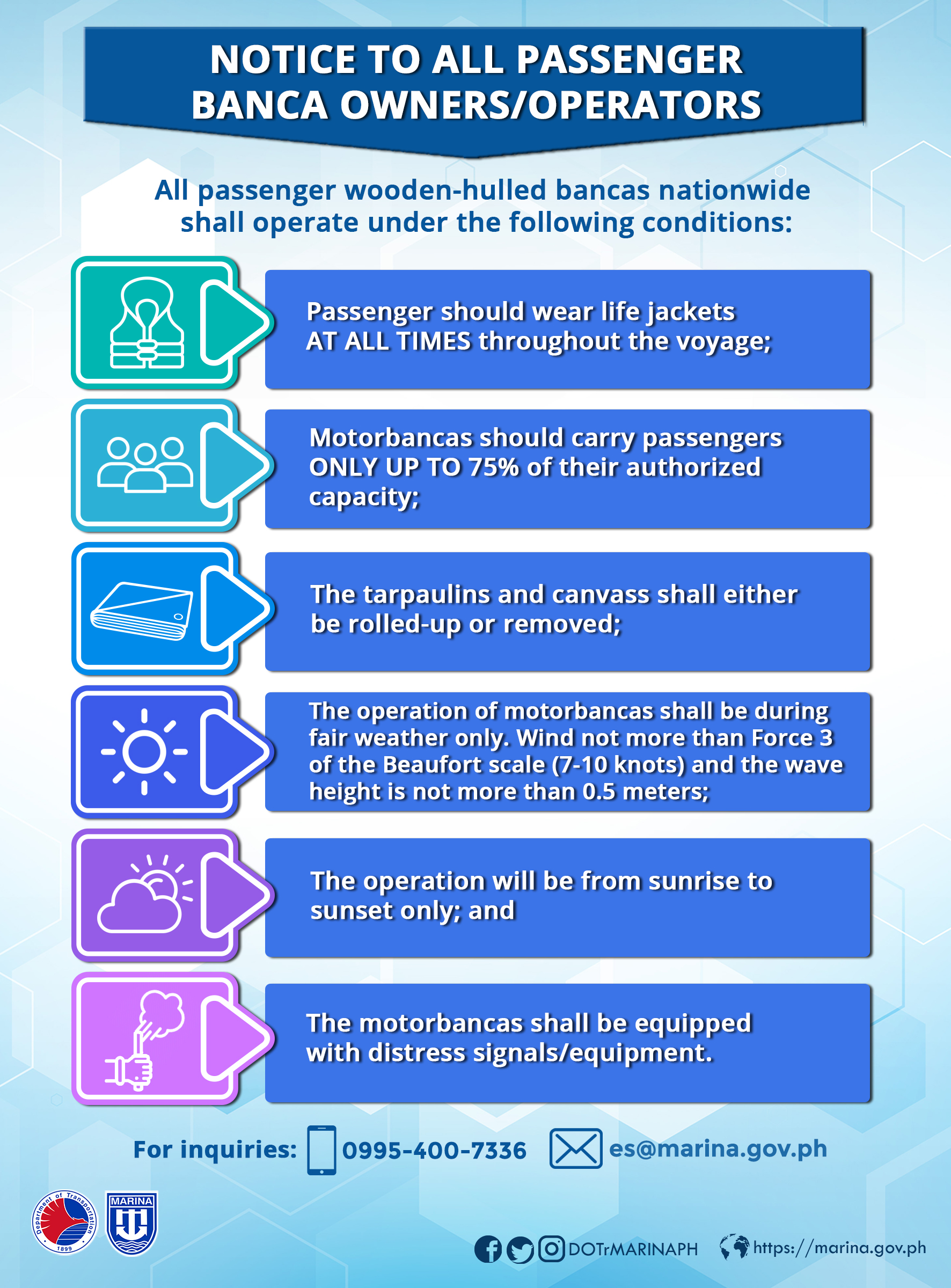 ---
---
NOTICE OF INTENTION TO REGISTER SHIP/VESSEL
Notice is hereby given on the intention of C/E GILBERT B. MILANA of Globe Maritime Training Center to apply the registration of Fishing Vessel "DADONG" for the registration under MARINA Circular (MC) No. 2013-02.
---
---