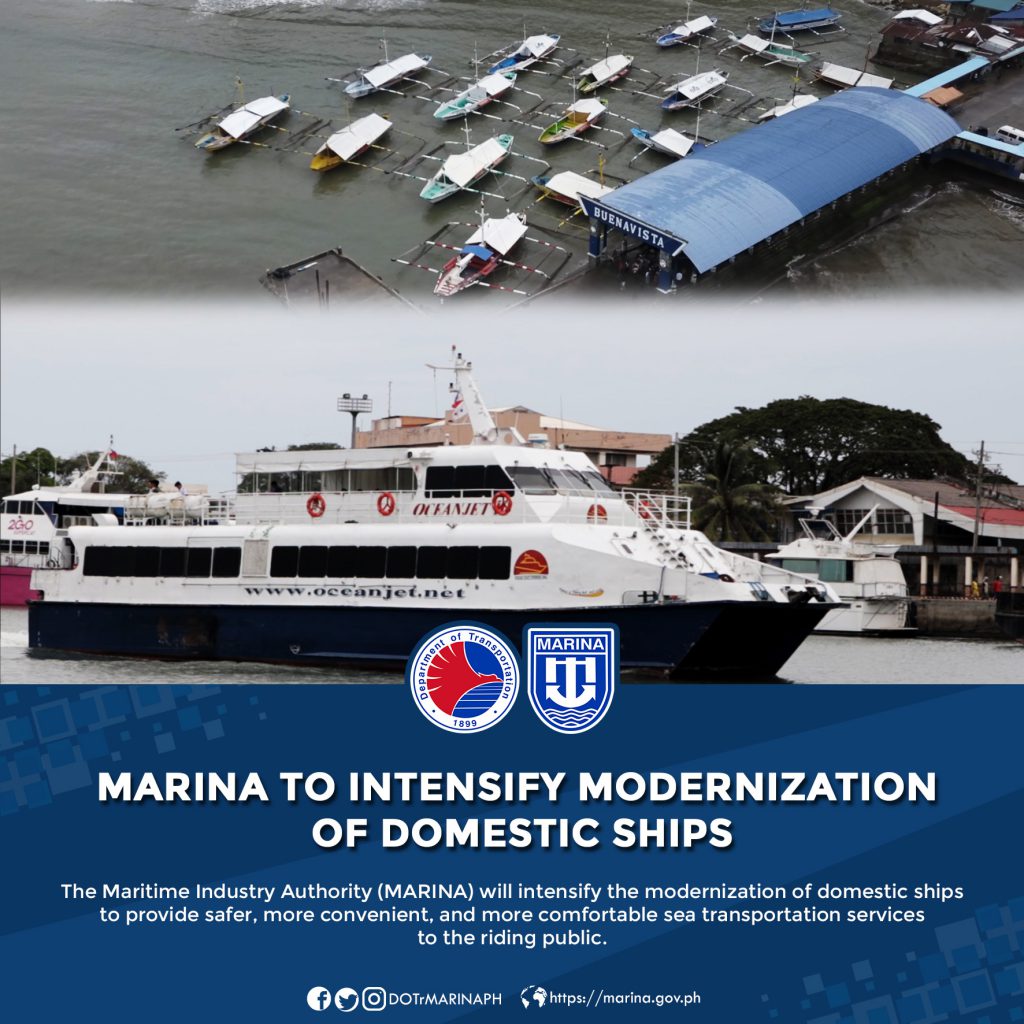 MANILA, PHILIPPINES – The Maritime Industry Authority (MARINA) will intensify the modernization of domestic ships to provide safer, more convenient, and more comfortable sea transportation services to the riding public.
As directed by Transportation Secretary Arthur P. Tugade, the MARINA will encourage more ship operators, particularly those engaged in short distance travel, to invest on fast crafts and Roll-On / Roll-Off (RoRo) ships.
The agency shall also further uphold public welfare by ensuring strict compliance with insurance coverage for sea passengers and by conducting aggressive nationwide awareness campaigns on the domestic ship modernization program.
Operators of wooden-hulled cargo and passenger ships who will not comply with the MARINA's phasing-out program shall be prevented from renewing their Certificates of Public Convenience (CPCs). There shall also be no further registration and issuance of statutory documents to even newly-constructed wooden-hulled ships.
Moreover, the MARINA, through its regional offices, shall ensure the accessibility of lifesaving equipment / appliances at all times. Sea passengers of open-decked fast crafts, on the other hand, shall be required to wear life jackets all throughout the voyage.
In coordination with the Philippine Ports Authority (PPA), the MARINA shall implement and utilize electronic passenger ticketing system before the end of 2019.
There shall also be a review of ship design, specifically regarding the use of canvass awning for overhead cover, protection against sea water splashes, and other purposes during voyage.
The modernization of the domestic shipping industry, which is part of the MARINA's 10-year Maritime Industry Development Plan (MIDP), is intended to enhance overall sea transportation experience for people, goods, and services to make the Philippine maritime industry – nationally integrated and globally competitive.