PHILIPPINES RE-ELECTED TO COUNCIL OF IMO
---
LONDON, UNITED KINGDOM – The Philippines has been re-elected as member of the International Maritime Organization (IMO) Council under Category C for Biennium 2020 to 2021, during the 31st Session of the IMO Assembly at the IMO Headquarters in London on 29 November 2019.
The IMO Council Members Under Category C are states that have special interest in maritime transport or navigation, and whose election to the Council will ensure the representation of all major geographic areas of the world. The country has been an active council member under the said category since 1997.
The reelection to the Council, which is the Executive Organ of the IMO responsible for supervising the work of the Organization, provides the Philippines a continued opportunity to strongly participate in the drafting of rules and regulations that aim to promote a safe, green and sustainable global maritime industry. The Philippines has also been a cooperative member of the IMO since 1964 as it observes and enforces the rules on safety and security of shipping, and effectively implements procedures for the prevention of marine environmental pollution.
During the election, the Philippine delegation emphasized the indispensable role of the country in forwarding the vision, mission and goals of the IMO as it is the major provider of maritime workforce to the international fleet. Recognized as the world's seafarer of choice, Filipino seafarers who are deployed in internationally-flagged vessels are estimated to be at more than 440,000, composing almost 30% of the total seafaring population.
As the Philippines successfully secured again its position in the IMO Council, Maritime Industry Authority (MARINA) Officer-In-Charge Vice Admiral Narciso A Vingson Jr conveyed that the country will remain steadfast in its commitment to serving the global maritime industry and contributing to the work of the IMO, especially through the strengthening of maritime labor and increased representation at IMO meetings and programmes by the maritime attache post.
"Our competitive stance in the seafaring industry is brought about by the deeply-rooted trust and confidence which foreign principals or ship owners share towards Filipino maritime professionals, as they are well-educated, well-trained and well-equipped to move the world through shipping. It is along these capacities and contributions that the Republic of the Philippines banners its membership in the IMO Council," Vice Admiral Vingson said during the opening session of the IMO Assembly.
The Philippine delegation for the 31st Session of the IMO Assembly is headed by Ambassador to the United Kingdom Antonio M. Lagdameo and is composed of officials from the Department of Foreign Affairs, House Committee on Transportation, the MARINA and the Philippine Coast Guard.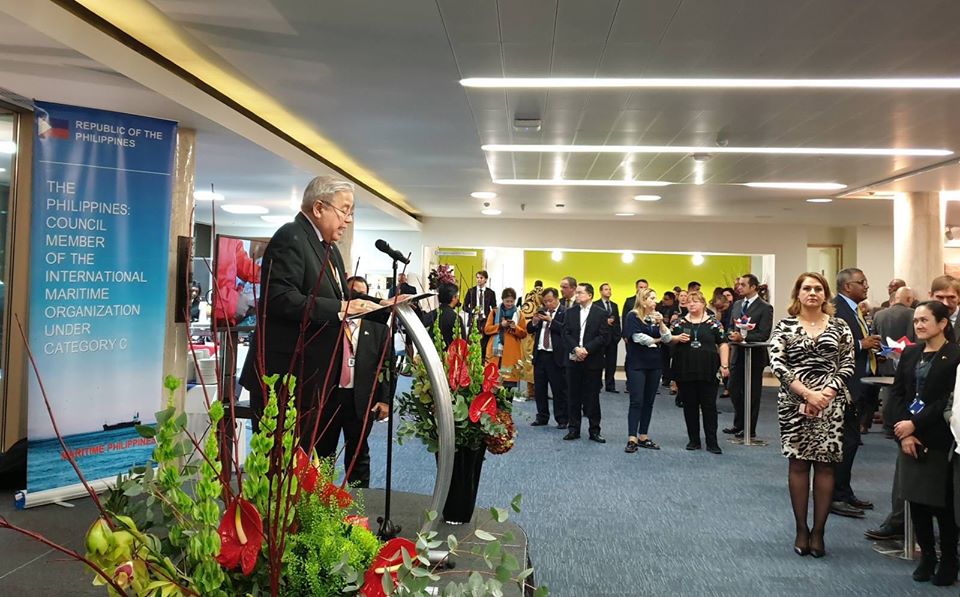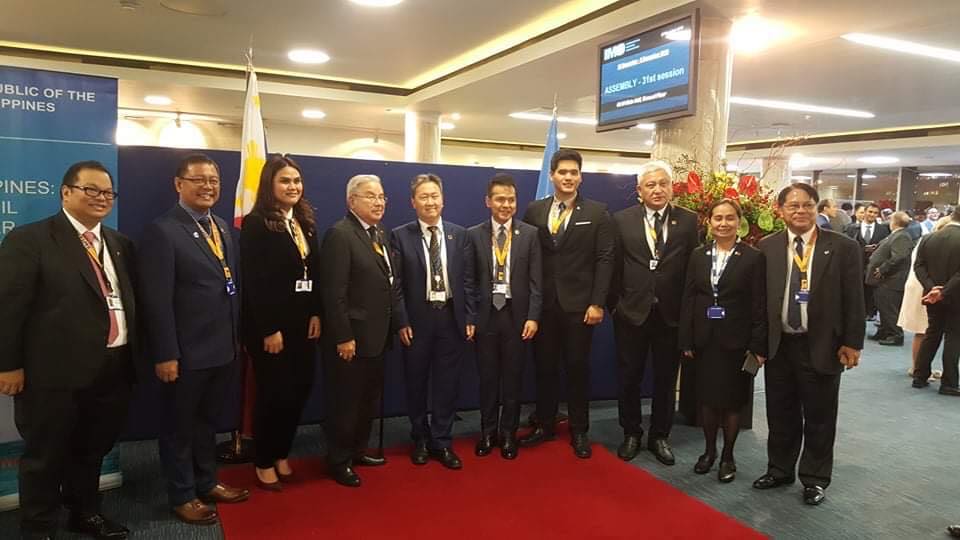 ###