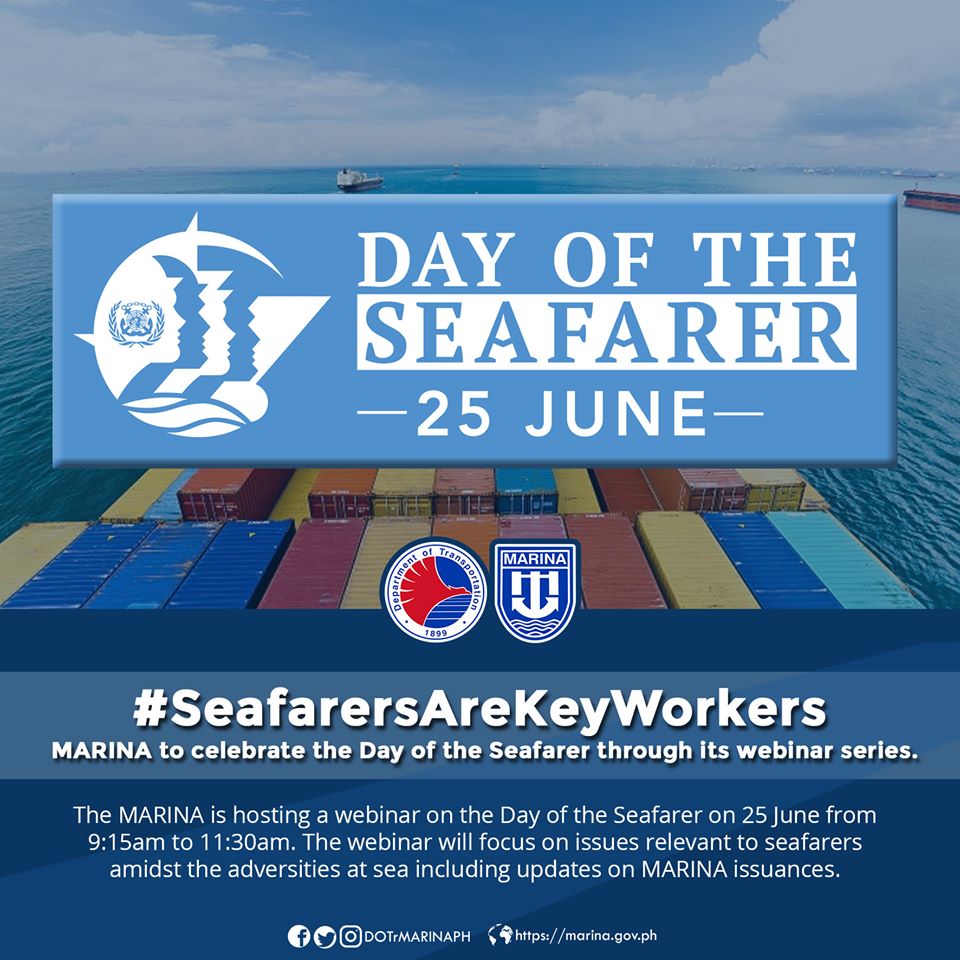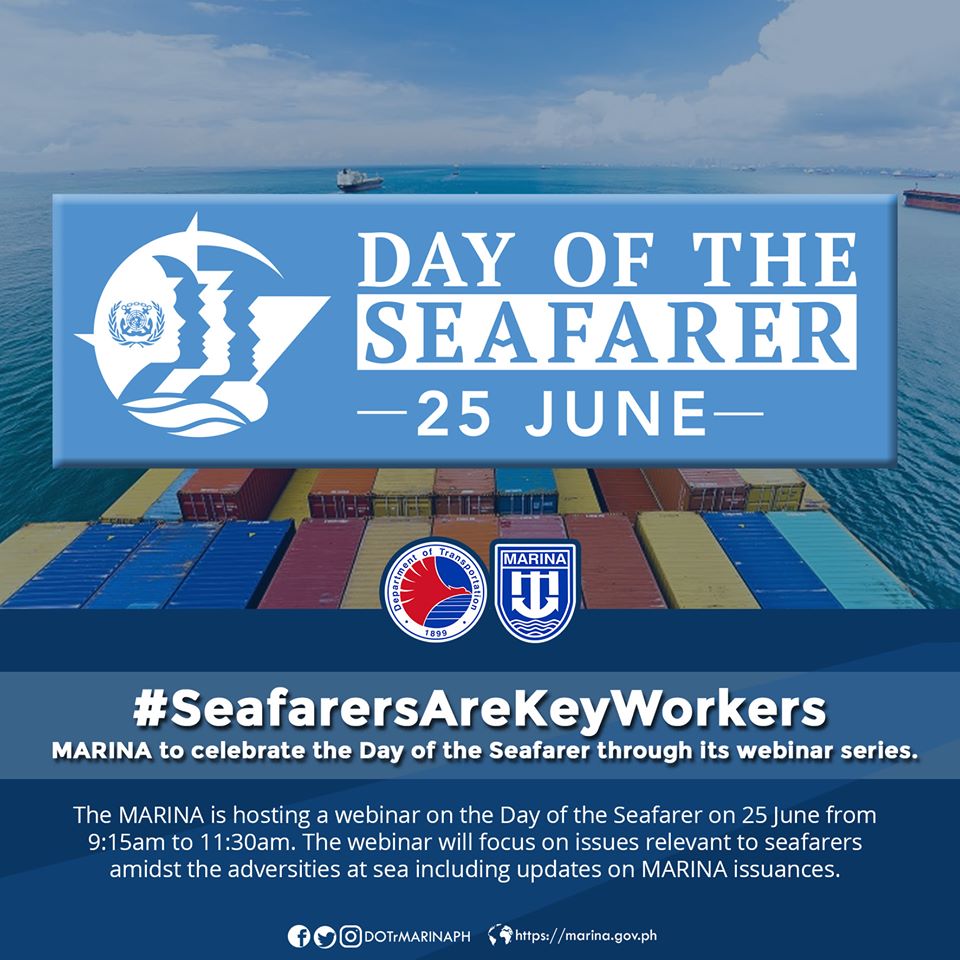 Amid the surge of challenges in the first half of the year, the Maritime Industry Authority (MARINA) is all the more enthusiastic to celebrate the nobility of Filipino seafarers on the Day of the Seafarer on 25 June 2020.
Through a webinar, the MARINA will be hosting 2020's celebration with the theme '#SeafarersAreKeyWorkers,' highlighting their critical role in the continuing transport of commodities such as food and medicines especially in this time of global health crisis. They have kept the supply chain intact, thus preventing product shortages around the world.
Esteemed professionals are expected to share with seafarers their knowledge and advice on staying on track with their goals and on keeping a sound mind regardless of adversities at sea. Further, to give the latest updates on MARINA issuances pertaining to the examination, certification and issuance of SRB representatives from the concerned divisions shall also take part in the said webinars.
The public is invited to join the celebration of the 2020 Day of the Seafarer on 25 June 2020 through the official Facebook page of the MARINA.