MANILA, PHILIPPINES – The Maritime Industry Authority (MARINA) communicated recently to the International Maritime Organization (IMO) the Philippine Guidelines for the establishment of the Philippines Green Lane to facilitate the speedy and safe travels of seafarers, including their safe and swift disembarkation, and crew change during the COVID-19 pandemic, as a response to the international organization's recommendations for safe ship crew changes.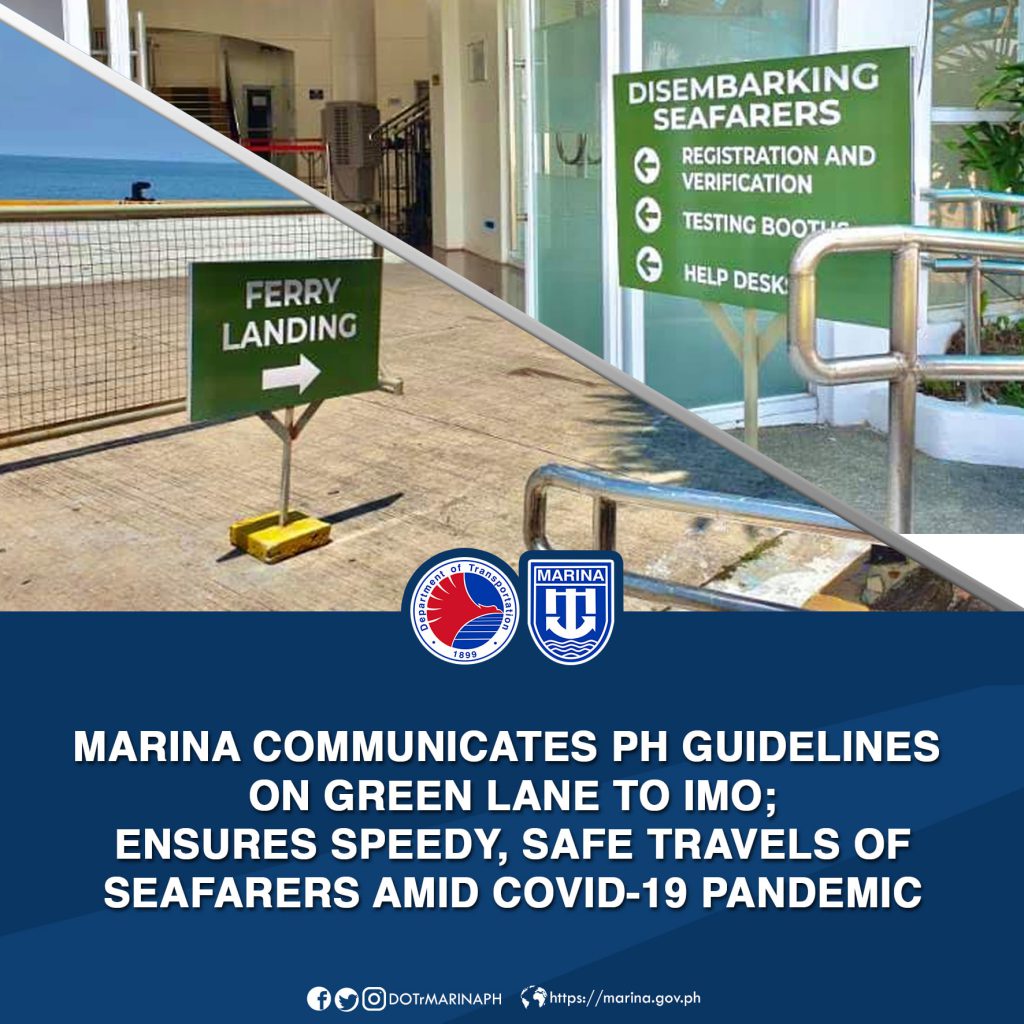 These guidelines were formulated through an inter-agency effort in order to expedite the travels of seafarers involved in deployment, disembarkation, and crew changes by establishing a Philippines Green Lane.
In addition, the MARINA has also issued MARINA Advisory 2020-60 and 2020-61 which highlights the various crew change protocols from other IMO Member States that may be used by licensed manning agencies, shipowners, ship operators, and other concerned entities in the Philippine maritime sector.
On 21 August 2020, the Philippines through the MARINA presented the country's crew change practices during the virtual meeting of Maritime Experts Group of the Transportation Working Group (TPT) of the Asia Pacific Economic Cooperation (APEC). The virtual forum was attended by more than 100 delegates from the 21 Member Economies.
The MARINA assures the public that the Agency will continue to monitor IMO Circular Letters relating to ship crew changes and inform stakeholders accordingly.