MANILA, PHILIPPINES– To help ensure that the production and delivery of food remain unhindered amid the ongoing coronavirus 2019 (COVID-19) pandemic across the country, the Maritime Industry Authority (MARINA) has recently directed domestic shipping lines to provide cargo space allocation for agricultural products at least twelve percent (12%) of the ship's cargo capacity on per voyage on a "first come, first served" basis.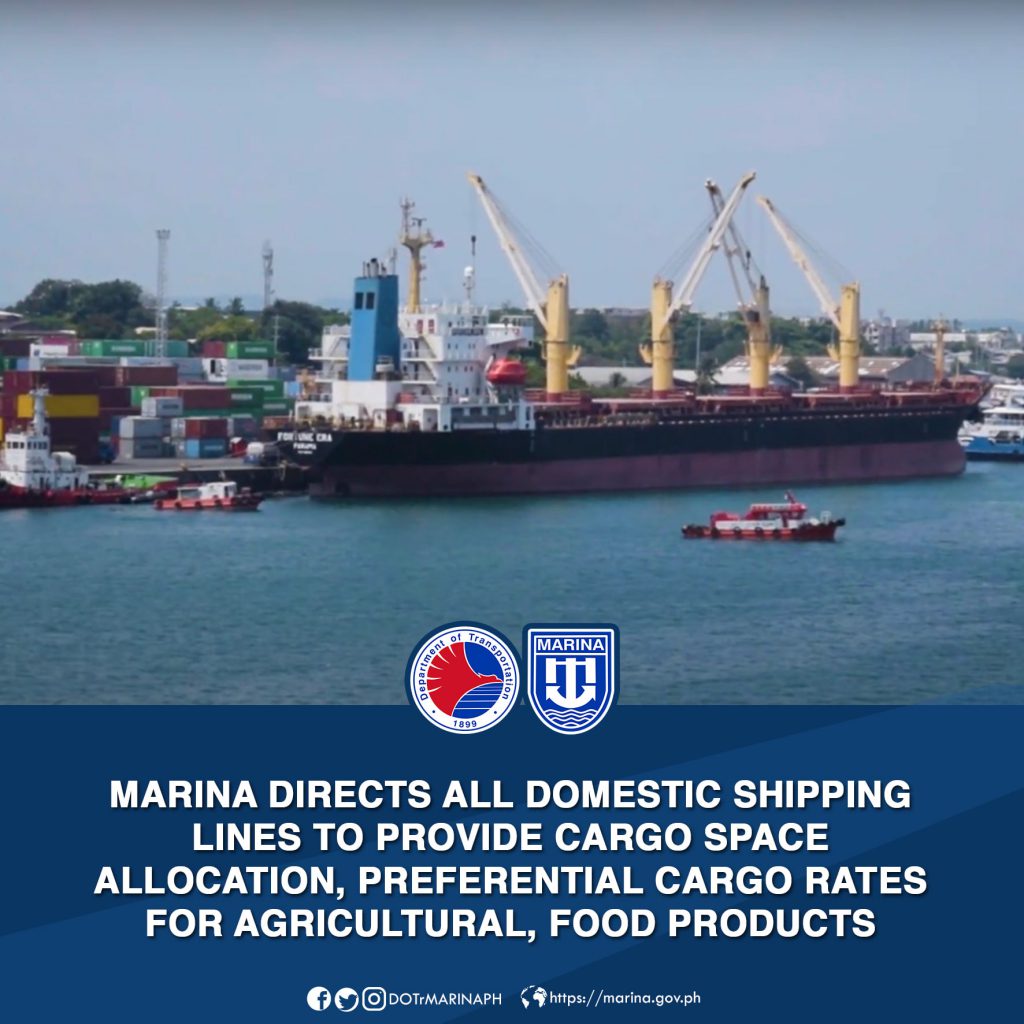 Only shipments availing of the 12% space allocation is entitled to a discount of not less than 40% of the published rates of shipping lines. They should be purely agricultural and food products shipped in whatever manner or form such as roll-o/roll-off (RORO) and conventional cargoes.
Domestic shipping lines may also offer pre-payment / hard blocking the required twelve percent (12%) allocated cargo space so that the forty percent (40%) discount may be applied. However, domestic shipping lines may also offer a discount higher than forty percent (40%).
If the twelve percent (12%) allocated cargo space is not used up within the twelve hours before loading closing time of a particular voyage as prescribed by the port operator, the shipowner/operator may offer the remaining available space to other shippers for other types of cargo.
Vessels carrying out inter port operations are considered compliant with the requirement at the port where the twelve percent (12%) space allocation and forty percent (40%) discount was utilized. The port can either be the point of origin or the subsequent port of call.
The MARINA remains committed to the general public that it will continue to contribute ways and means to mitigate the impact of the pandemic on the country by sustaining the steady supply of goods across the nation.
MARINA issued this policy to implement DOTr Department Order No 2020-007.
Copy of the relevant MARINA Circular can be downloaded HERE.