MANILA, PHILIPPINES — The Maritime Industry Authority (MARINA) and the Women In Maritime Asia (WIMAAsia) forged an alliance by signing a Memorandum of Understanding (MOU) on Monday, 09 November 2020 at the MARINA Central Office, to put women's role and position of significance in the development of the maritime industry in the country.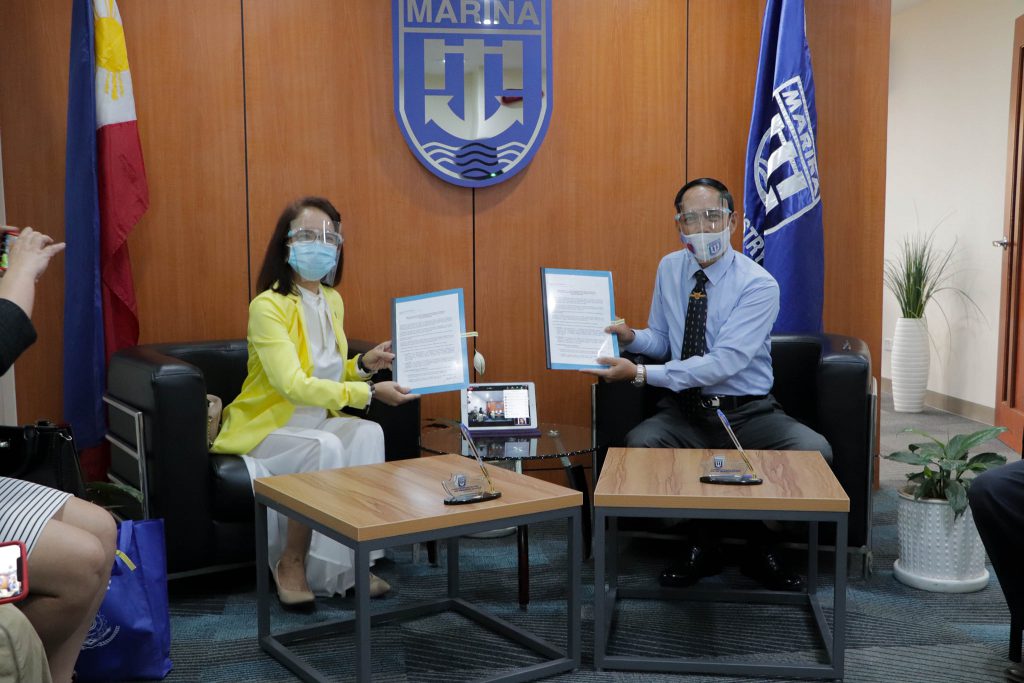 The agreement is part of the Agency's continued commitment to the Sustainable Development Goals (SDGs) of the United Nations 2030 Agenda for Sustainable Development. It specifically supports the fifth SDG which is to "achieve gender equality and empower all women and girls."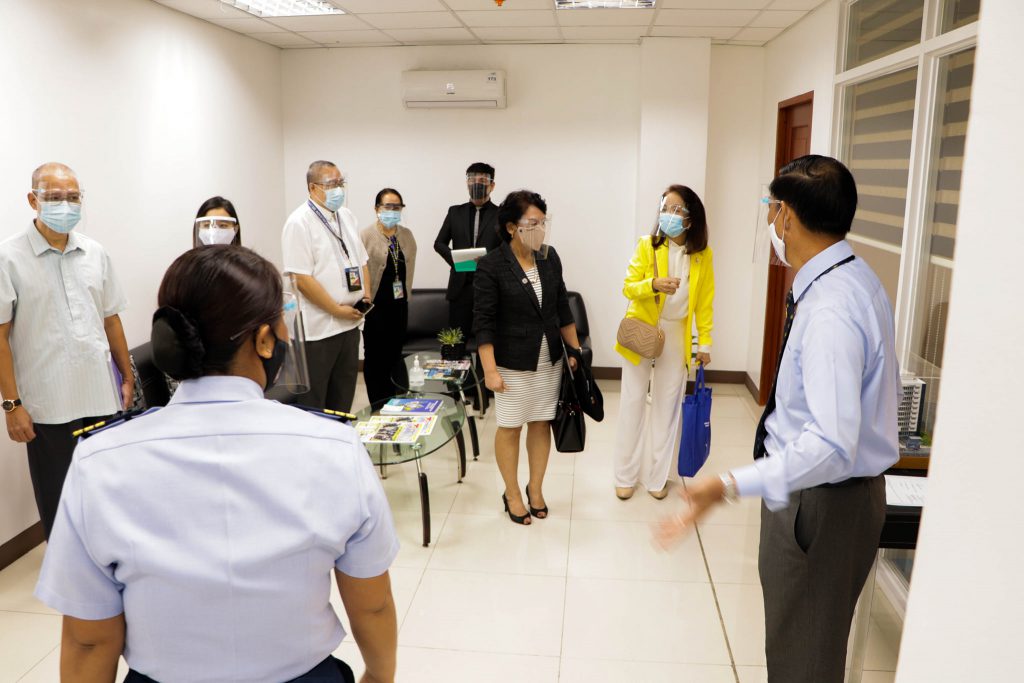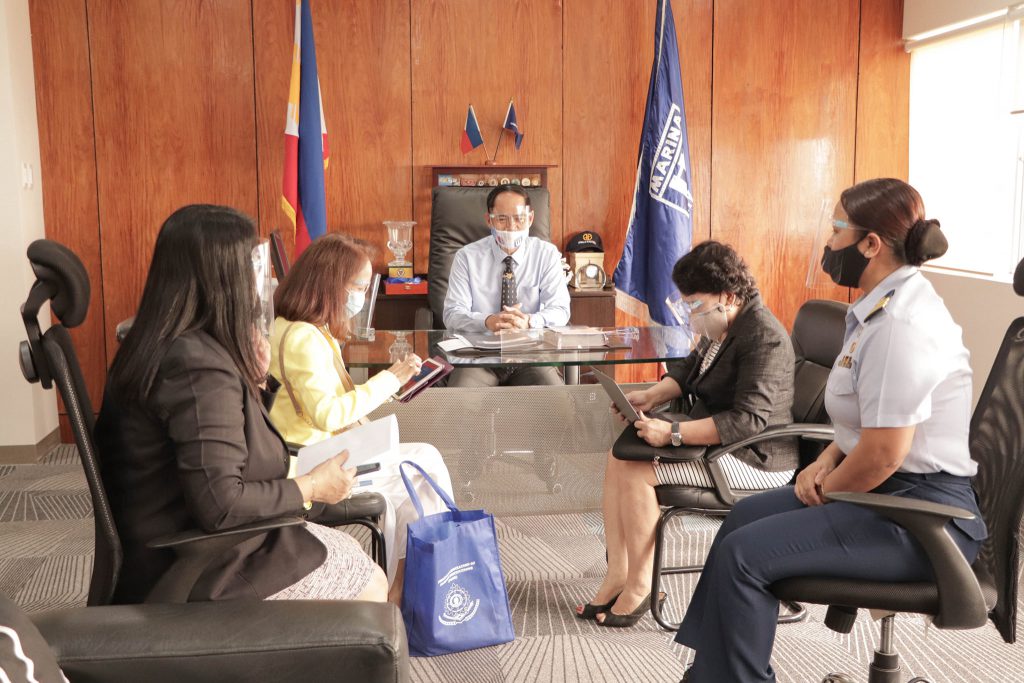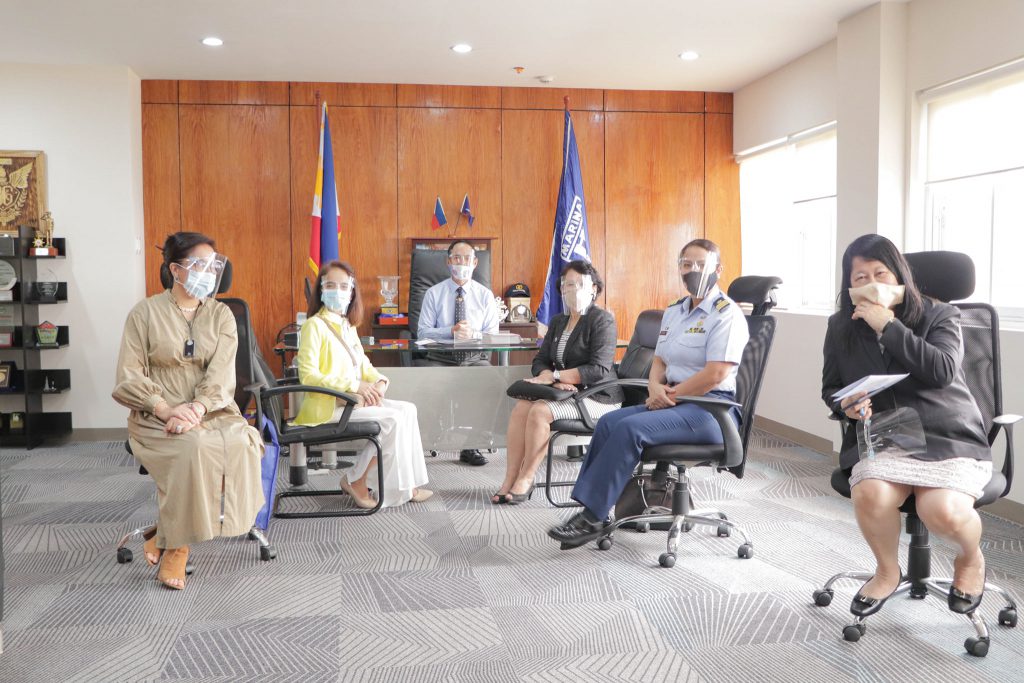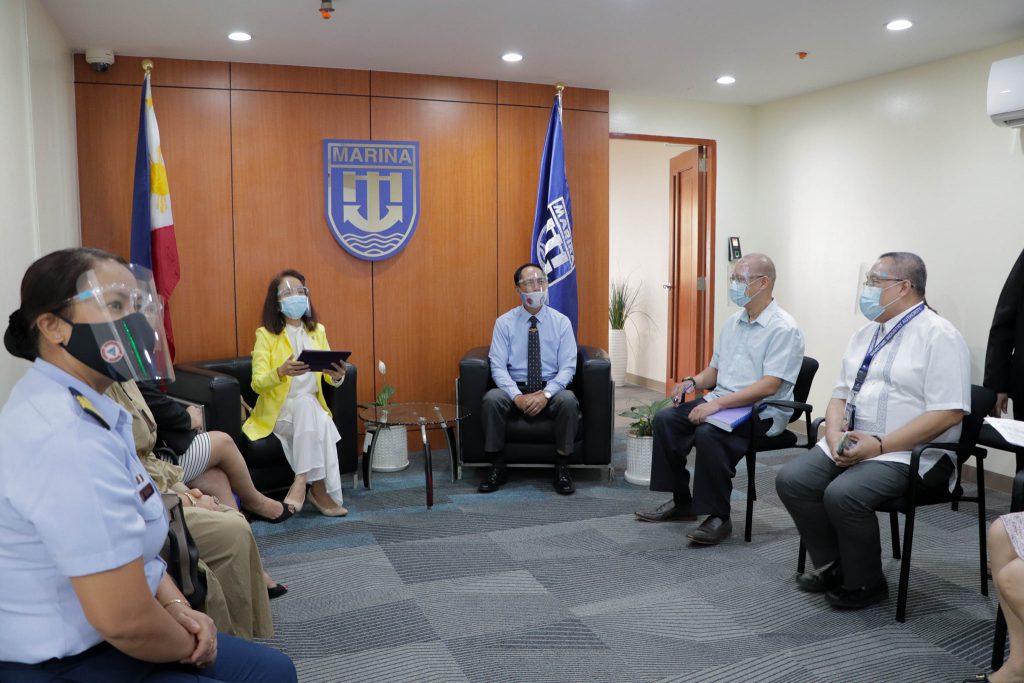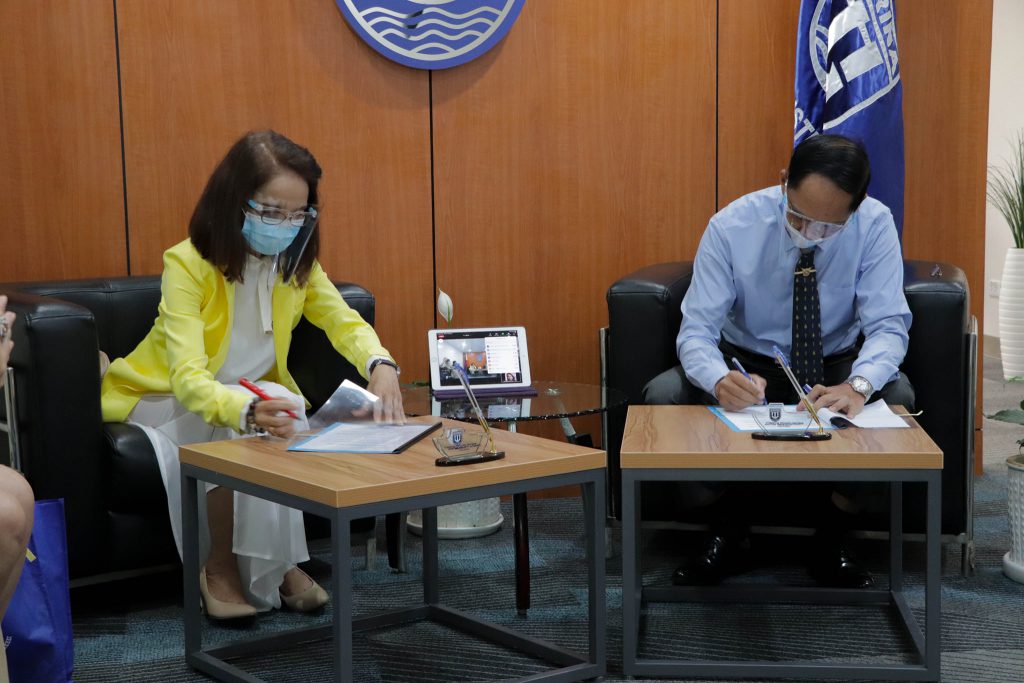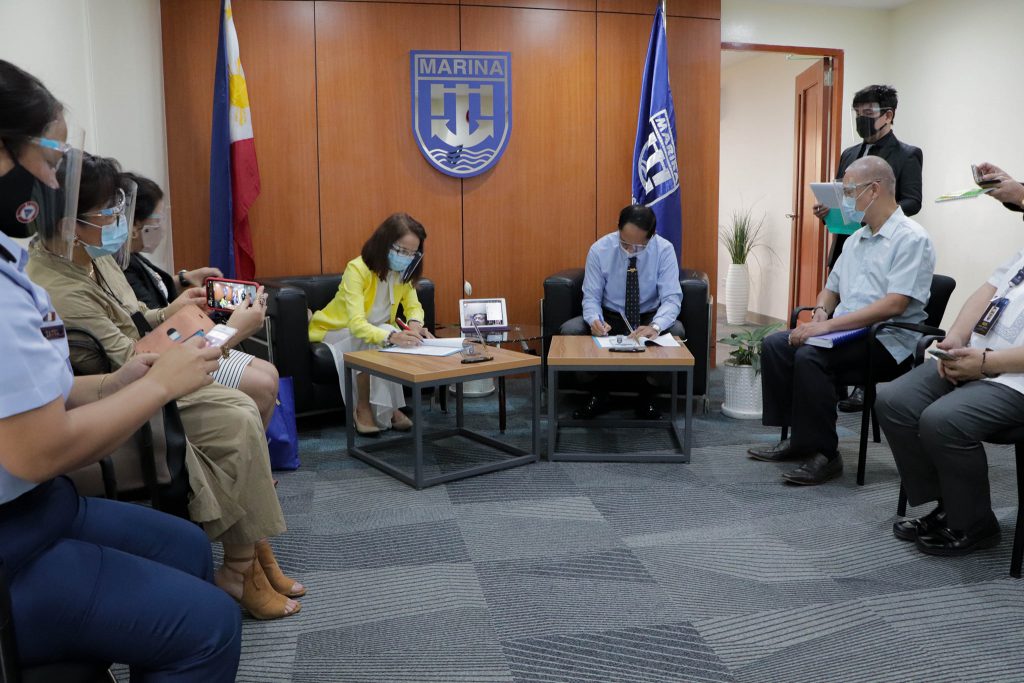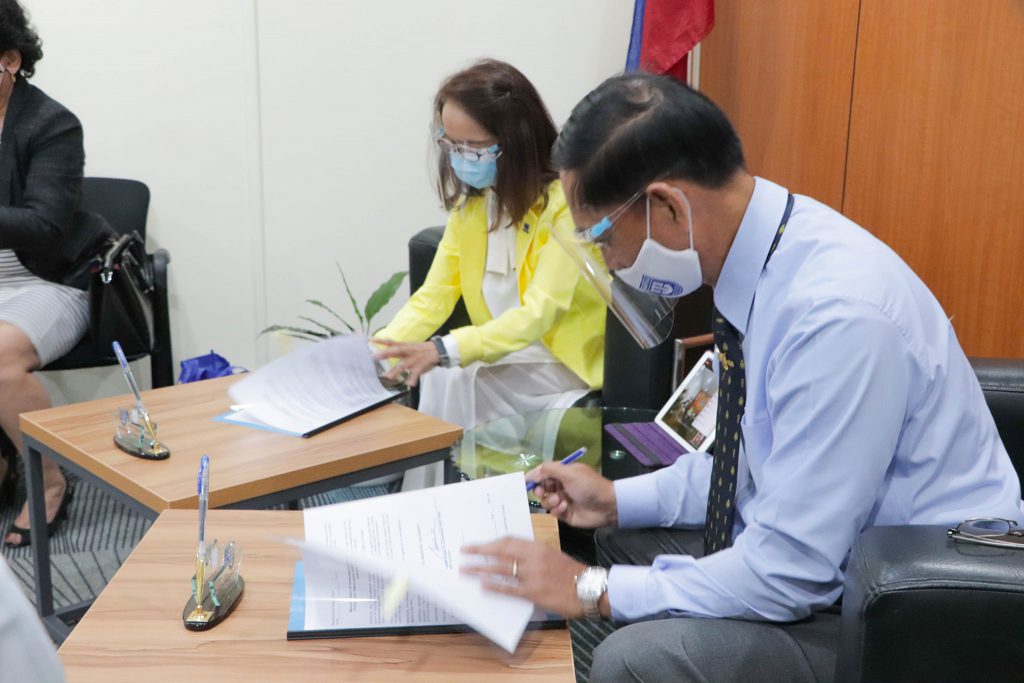 MARINA Administrator Vice-Admiral Robert Empedrad and concurrent WIMAAsia and WIMAPhil President Ms. Merle Jimenez-San Pedro signed the Memorandum of Understanding (MoU) to work hand-in-hand and for the Authority to provide an office space for WIMAPhil located at the 7th floor of the MARINA Central Office.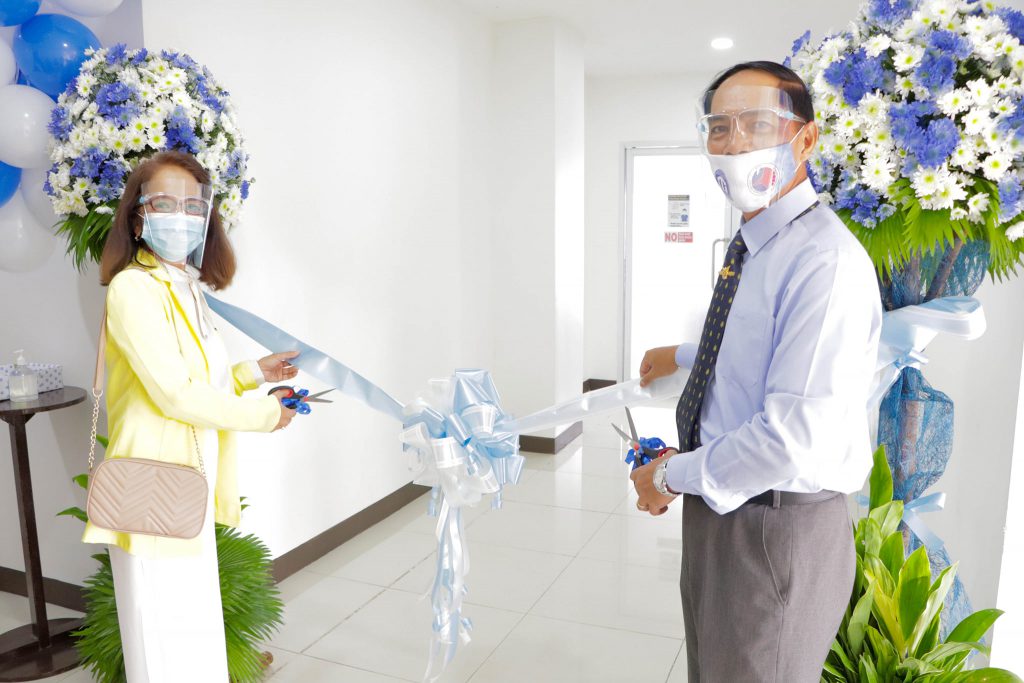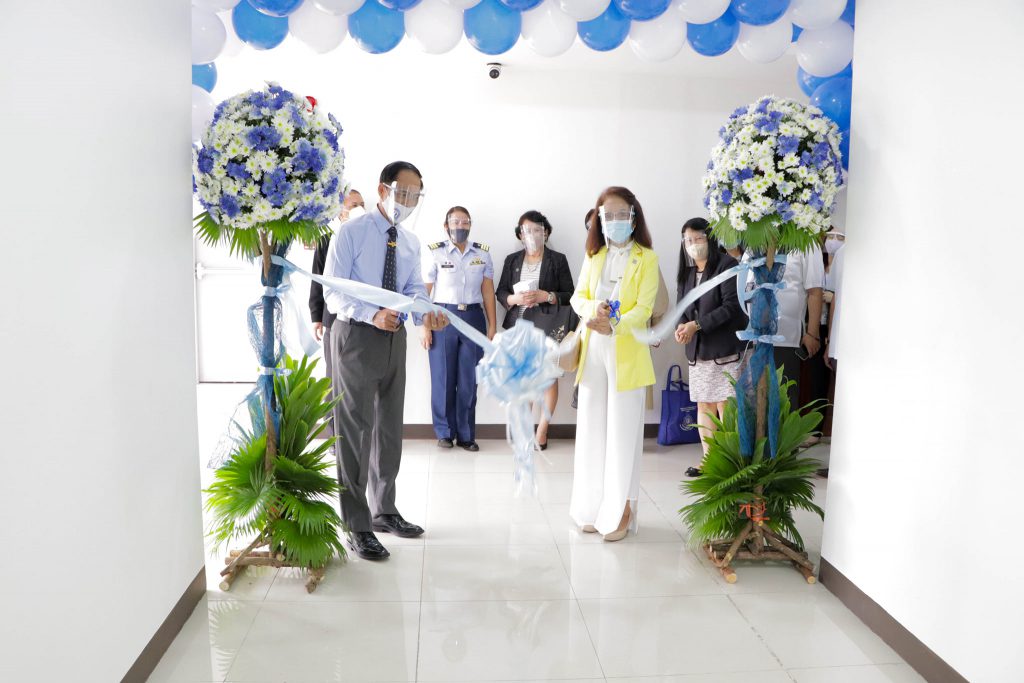 The MOU also further solidifies the partnership between MARINA and the WIMAPHIL in forwarding women's empowerment and gender equality in the maritime industry.
Administrator Empedrad underscored the importance of women in the industry and how the world has already given emphasis on women's empowerment and gender equality for it is high time that the Philippines follows suit. He welcomes WIMAPhil's ideas and contributions on how to uplift women's status in the male-dominated industry as he believes that with an abundance of counsel, we shall succeed together.
Ms. San Pedro expressed appreciation to MARINA and Administrator Empedrad for his foresight and action. She called the event, a dream fulfilled. San Pedro believes that this partnership will help in the achievement of UN's Sustainable Development Goals 5 (Gender Equality), 13 (Climate Change), Maritime Industry Authority and 14 (Marine Resources).
The ceremonial guests include WIMAPhil Board members, namely: Ms. Merle San Pedro, Ms. Mary Ann Pastrana, Ms. Asuncion Flores, and Cdr. Leila Tatel. WIMA Asia officers from Southeast Asia, like the Philippines' Atty. Josephine "Ching" Uranza, who is also the IMO Regional Coordinator for East Asia, and Myanmar's Ms. May Soe Aung Tin gave their virtual messages, while the rest joined online.
The ribbon-cutting and inauguration of the new WIMAPhil office at the 7th floor of the MARINA Central Office followed right after the MOU signing ceremony.
The Women in Maritime Philippines Association (WIMAPHIL) was formed as part of the initiatives forwarded by the MARINA and the International Maritime Organization (IMO) to encourage and support women in the maritime industry. The WIMAPHIL formulates programs that coincide with the UN's Millenium Development Goals (MDGs), and launches activities that raise awareness about the issues that women face today, especially in the maritime sector.