The Maritime Industry Authority (MARINA) and the World Maritime University (WMU) have joined forces to integrate the development, promotion, and regulation of the Philippine maritime industry by signing a memorandum of understanding (MoU) on academic cooperation and technical assistance in the field of maritime education, maritime affairs, and associated fields on Monday, 28 September 2021.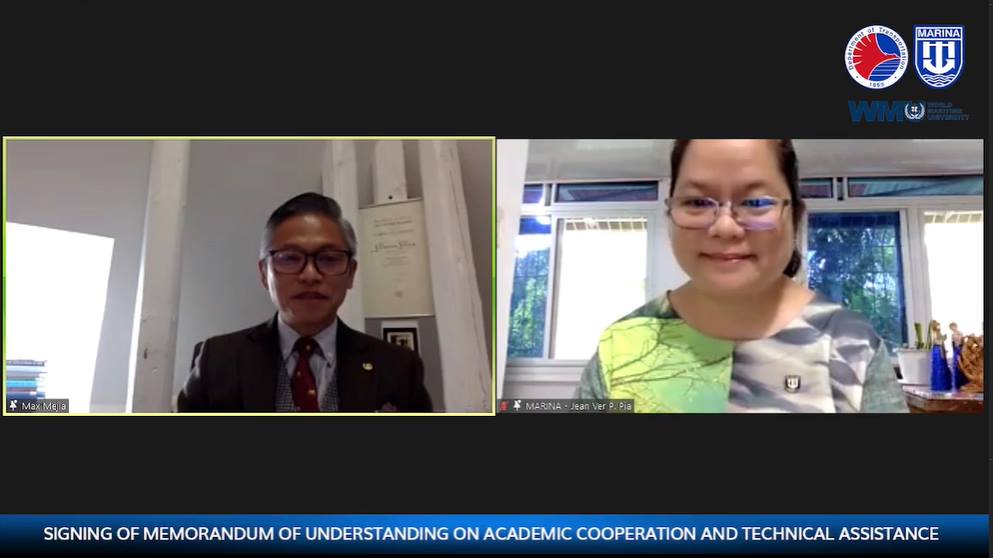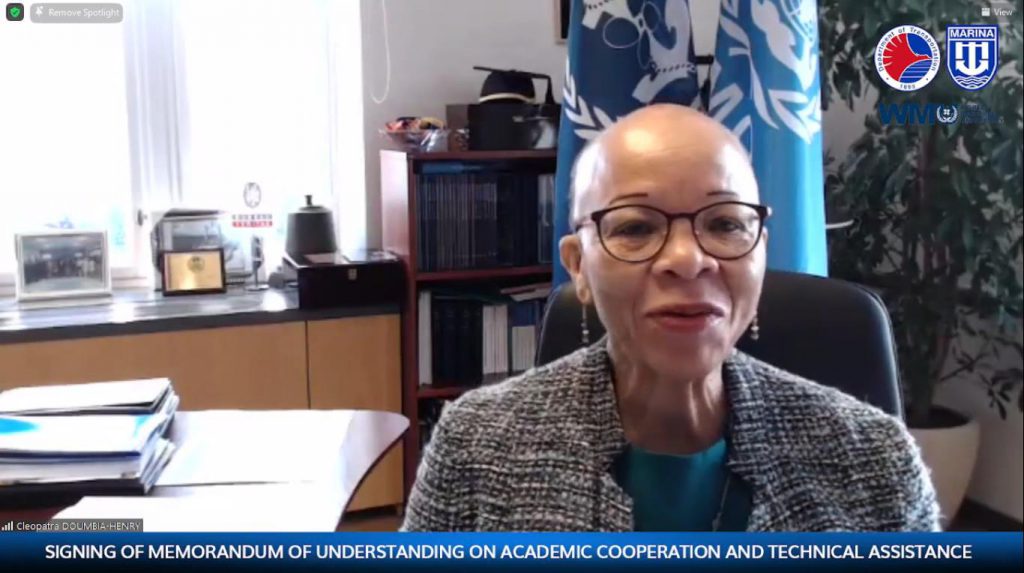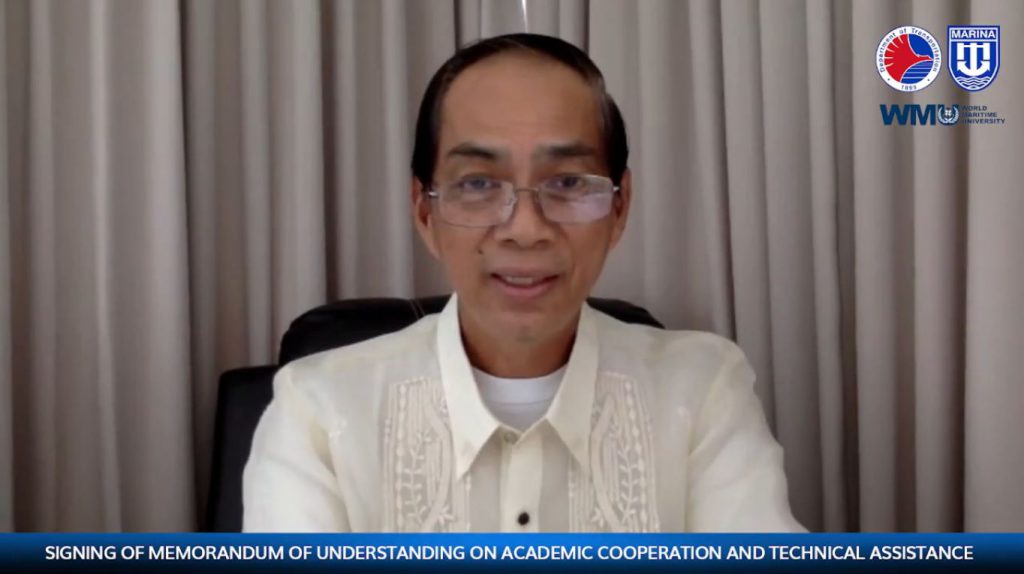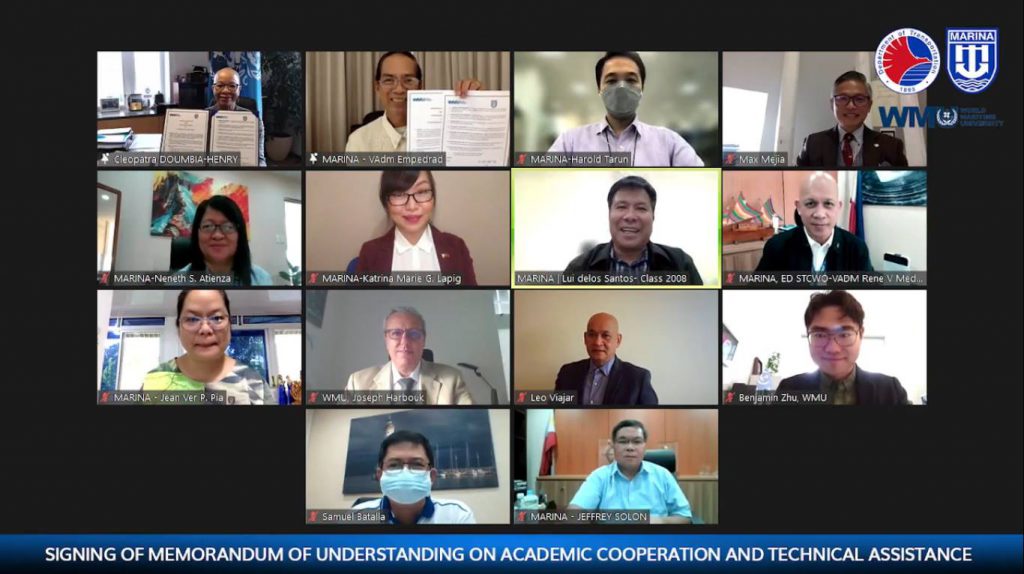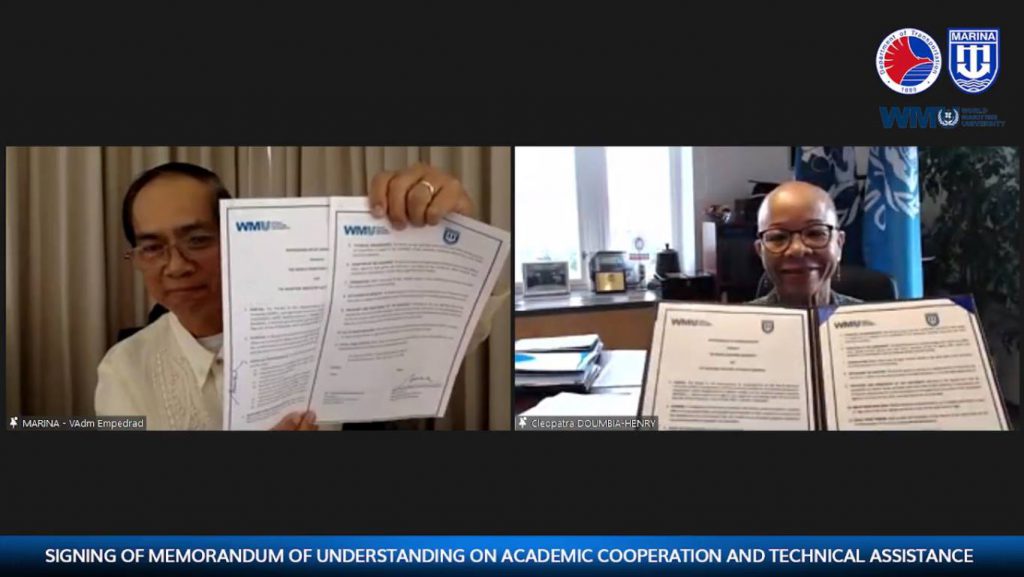 MARINA Administrator Vice Admiral Robert A Empedrad AFP (Ret) and WMU President Dr. Cleopatra Doumbia-Henry signed the MoU, which covers the cooperation and collaboration of both parties in the field of maritime education and training, capacity building activities, field training opportunities for WMU students, and the possibility of MARINA funding staff to attend the MSc programme in Malmö.
In his welcoming remarks, Vice Admiral Empedrad emphasized the importance of capacity building for the country's maritime industry, and expressed gratitude for the relationship with the WMU in furthering MARINA's goals.
"I am honored to sign this MoU with WMU to continue our collaboration to provide us the needed capacity building of our personnel as we move forward to a very progressive maritime industry of our country," Vice Admiral Empedrad stated.
Highlighting that MARINA is one of the most important maritime administrations in the world, President Doumbia-Henry pointed out that the said MoU is important because the Philippines plays a vital role for being the largest source of seafarers for the international trade.
MARINA remains committed in capacitating competent MARINA professionals by sending them as scholars to the WMU, increasing the number of highly qualified specialist in every maritime field within Agency. 33 out of the 52 alumni of the said university, together with other five (5) employees who are currently taking courses, are employed with the MARINA.
"MARINA holds the key to ensuring quality in the education, training, and certification of Filipino seafarers. Without qualified Filipino seafarers, world trade could arguably face significant disruption," President Doumbia-Henry said.
THE MEMORANDUM OF UNDERSTANDING
For specifics, the MoU covers areas of cooperation such as collaboration in the fields of maritime education and training; capacity-building activities through seminars and training as may be deemed necessary by both parties; quality assurance; sponsorship of MARINA staff to attend the MSc Programme in Malmö; funding by MARINA of one Staff member a year; Field Study Training for WMU students; and opportunities for other forms of cooperation and technical assistance.
MARINA OIC Deputy Administrator for Planning, and incoming Maritime Attache, Philippine Embassy in London, Atty Jean Ver P Pia PhD, and Director of PhD Programme, Associate Academic Dean Professor Dr. Maximo Q. Mejia Jr., who is also MARINA's former administrator, were the focal persons of both parties to be responsible for the implementation of the MoU and associated agreements.
#DOTrPH🇵🇭
#MARINAPH
#MaritimeSectorWorks