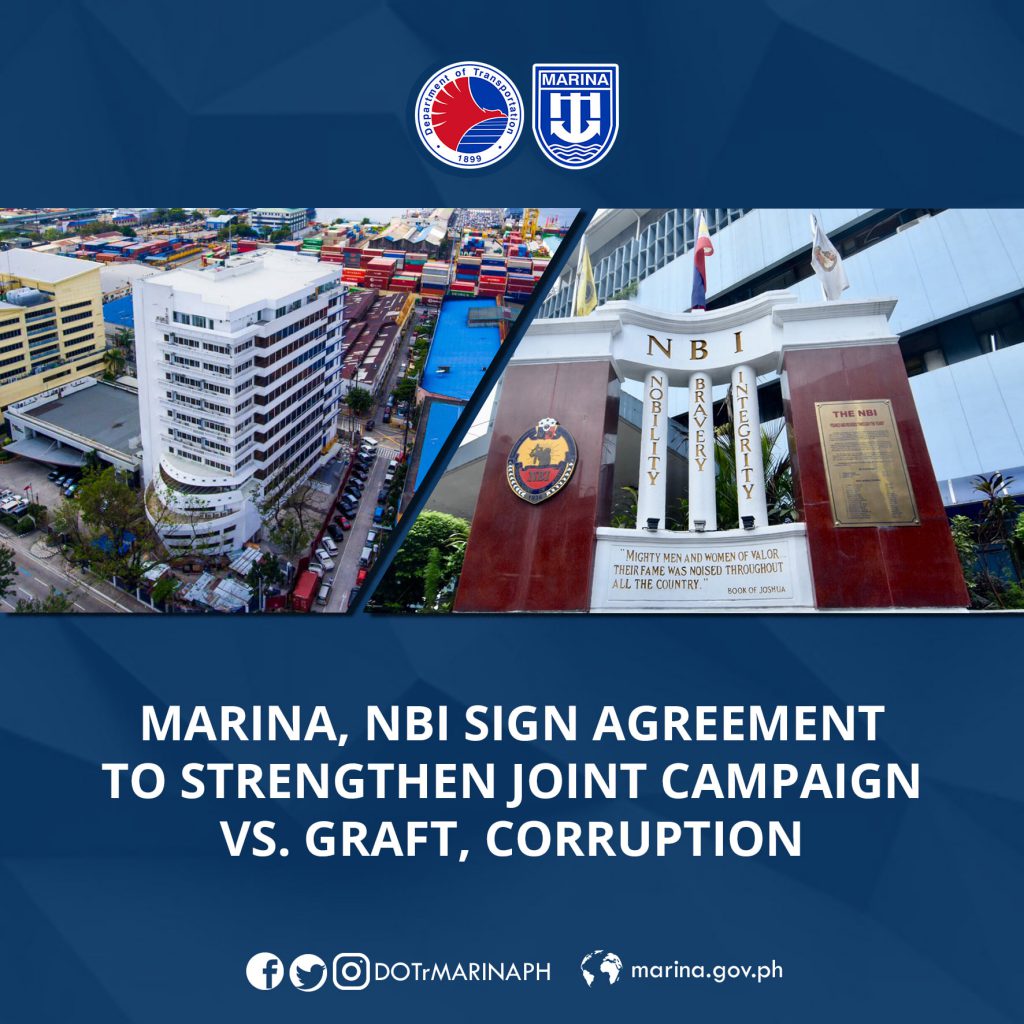 MANILA – The Maritime Industry Authority (MARINA) forged a Memorandum of Agreement (MOA) with National Bureau of Investigation (NBI) to strengthen their joint campaign against graft and corruption in the maritime industry.
The memorandum, signed by MARINA Administrator VADM Robert A Empedrad AFP (Ret) and NBI Officer-in-Charge Director Eric B. Distor, aims to address the various complaints received by MARINA involving proliferation of fraudulent documents and certificates by fixers.
Through this agreement, MARINA, as a national government agency attached to Department of Transportation (DOTr), which is mandated to integrate the development, promotion, and regulation of the Philippine maritime industry; and NBI, a premier investigative agency under the Department of Justice (DOJ) undertaking investigations of crimes and other offenses against the law of the country, will be in collaboration in investigating activities involving the procurement, issuance, and/or submission of documents and/or certificates through fraud, falsification, with assistance of "fixers" or persons without authority from the MARINA.
The Agreement, signed in the presence of MARINA-STCWO Executive Director VADM Rene V. Medina AFP (Ret) and NBI-Legal Office Chief of Staff Atty. Giselle O. Garcia-Dumlao took effect last 11 November 2021.
The strategic institutional partnership between MARINA and NBI is part of the MARINA Administrator's 10-Point Agenda particularly eradicating corruption within the organization.