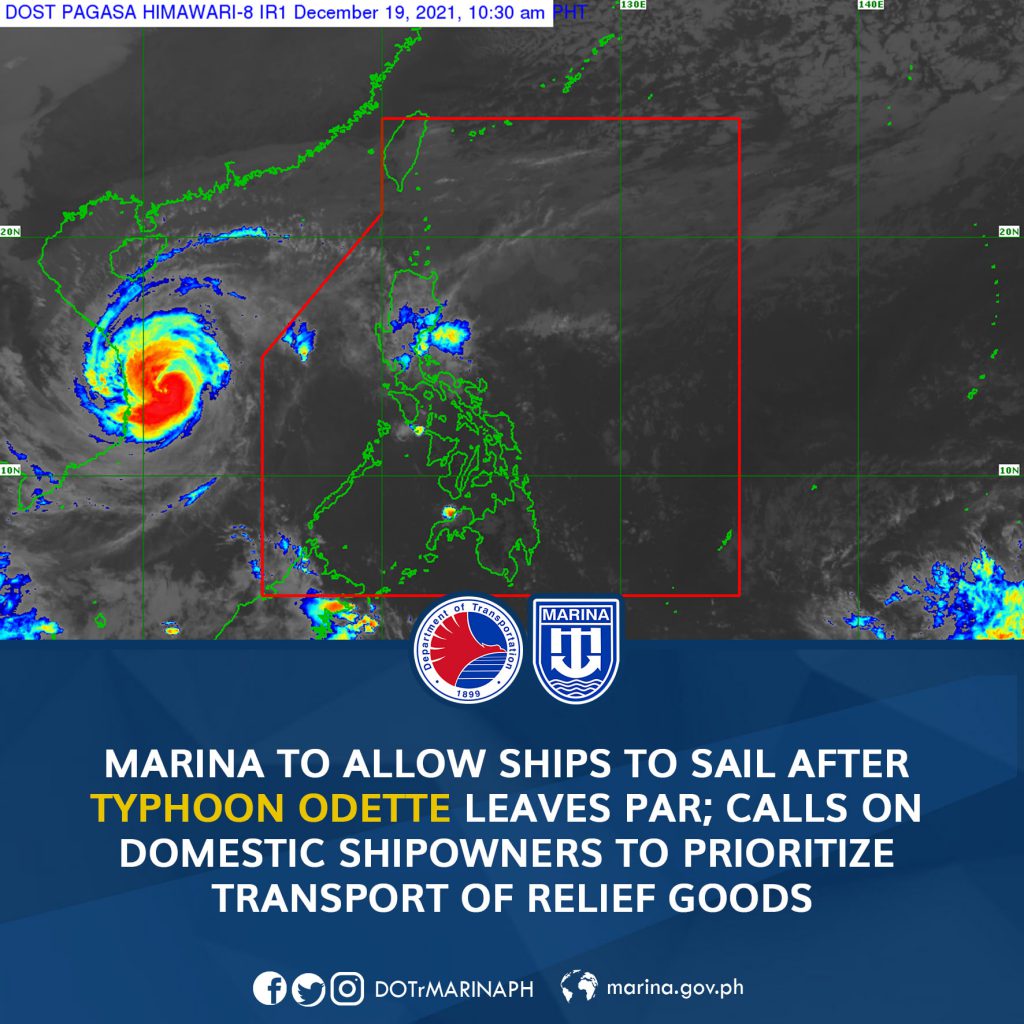 Manila, Philippines. The Maritime Industry Authority (MARINA) will now allow domestic ships to sail in order to prevent the stranding of passengers at ports and terminals and to assist in the carriage of relief goods to areas hit hardly by Typhoon Odette that left hundreds of thousand families displaced and homeless in the Visayas and in northern Mindanao.
In his command conference held late tonight, MARINA Administrator Vice Admiral Robert A Empedrad AFP (Ret) directed all MARINA Regional Directors to undertake swift coordination with shipowners whose ships were unaffected by the typhoon to resume their operations and to prioritize in the carriage of relief operations.
" Shipowners may also coordinate with concerned MARINA Regional Directors for the possible deployment of their ships to affected areas and to transport relief goods and for other related concerns", Empedrad reiterated during the meeting.
He also directed designated MARINA Safety Engineers to assess the condition of ships as soon as possible and ensure that they are seaworthy and that their Certificates of Public Convenience, Special Permit or other authority to Operate are valid before they are authorized to sail.
Meanwhile, the MARINA Regional Office in Surigao City will temporarily hold its operations in its Extension Office in Butuan City beginning Monday, 20 December 2021, while awaiting for the complete repair of its Regional Headquarters.