MANILA – The Maritime Industry Authority (MARINA), through the Standards of Training, Certification and Watchkeeping (STCW) Office, led by MARINA Administrator VADM Robert A Empedrad AFP (Ret) and STCW Office Executive Director VADM Rene V Medina AFP (Ret), held an awarding ceremony for the four (4) outgoing members of the Board of Examiners (BOE) on Friday, 18 March 2022.
The ceremony was attended by the MARINA Officials, STCW Office Chiefs and employees, together with the members of the BOE including the awardees.
In his welcome remarks, VADM Medina commenced his speech by calling for the BOE Members, particularly the awardees, to stand up before everyone to be recognized. Expressing his heartfelt appreciation to the team, he said, "Kung ano yung nakikita natin ngayon sa improvement ng examination, particularly on the conduct, not only the theoretical but also for our assessment, at lalo na itong CRP,…hindi lng po iyon idea ng ED pero idea po lahat 'to ng team natin."
Subsequently, VADM Empedrad, VADM Medina and Capt. Jeffrey P Solon were invited to award the Plaque of Honorable Service to Capt. Anthony C. Aranas, C/E Jose P. Castillo, C/E Asterio B. Zamora and OIC Rommel P. Miranda, respectively. Signed by the MARINA Administrator, the said plaques were awarded to the four (4) outgoing BOE members in recognition of their exceptional and invaluable contributions as members of the BOE of the MARINA.
The first to have received the award was Capt. Aranas, a graduate of Bachelor of Science in Marine Transportation (BSMT) from the Philippine Merchant Marine Academy (PMMA). He is a licensed Master Mariner with seagoing experience of 39 years, 21 years of which, he served as Master Mariner. Apart from that, he also served as Marine Instructor, Review Instructor, Maritime Security Auditor and Instructor and Assistant Port Captain. After his retirement, he applied as Member of the Board of Marine Deck Officers (BOMDO) and was appointed in office on 19 March 2019.
The second awardee who also received the plaque was C/E Castillo, a PMMA graduate of the BSMT program. He is a licensed Chief Engineer with a 20-year onboard experience. On 19 March 2019, he was appointed as a Member of the Board of Marine Engine Officers (BOMEO).
The third awardee was C/E Zamora, another BSMT alumnus of PMMA. He is a licensed Chief Engineer with an onboard experience of 28 years. He also had a 6-year experience as Superintendent in 2004. Moreover, he has been a New Building Engineer & Owner's Representative beginning 2004 and onwards. He joined MARINA as a Member of the BOMEO on 19 March 2019.
Similarly, OIC Miranda was merited with the same plaque for his years of service and dedication. He is a graduate of the BSMT program from the Philippine Maritime Institute Colleges (PMIC). He is a licensed Officer-In-Charge for Navigational Watchkeeping (OIC-NW) with seagoing experience of 22 years, where he served as such in General Cargo and Bulk Carrier among others. He has also served as Instructor, Assessor, Training Manager and OIC Training Director in a particular Maritime Training Institute (MTI) and several Assessment Centers (ACs) from 2015 – 2019. His assumption of office as a Member of the Board of Deck Ratings (BODRA) started on 19 March 2019.
Afterward, the Chairmen of the BOMDO and BOMEO, Capt. Aranas and C/E Castillo, respectively, gave their short messages thanking the Administration for their support especially in the various development of the Examination and Assessment as enumerated by Capt. Aranas. Likewise, C/E Castillo shared his piece on developing an accurate and authentic assessment to produce highly competent Filipino seafarers. "I'm proud to say that I will leave this Authority with high morale and integrity", he added.
Meanwhile, in his closing speech, Administrator Empedrad quoted Capt. Aranas, "In everything you do, you should please the Lord", stating that this is the most important job to do not only by the four honorees but every individual and employees of the MARINA. He briefly added that in raising the standard of the Filipino seafarers, it starts with education. ""Marami tayong dapat gawin pa para sigurado tayo na 'pag pinadala natin yung ang seafarers natin, they are competent, they are capable and they are the number one choice of the ship owners around the world. Hindi tayo magpapa-aral para gawing rating lang. We graduate them so that they become officers."
He also shared a Bible verse from Matthew 25:23 that reads, "His master said to him, 'Well done, good and faithful servant! You have been faithful with a few things; I will put you in charge of many things. Enter into the joy of your master!'", implying that the honorees have been put in charge because of the Agency's trust in their competence, skills and integrity.
The Administrator expressed that the Agency still has a lot to do for the seafarers, encouraging all MARINA employees to continue to work together, work hard and provide selfless service to the Filipino seafarers and to the future generation of the country.
VADM Empedrad once again thanked the said outgoing BOE professionals for their shared knowledge and expertise in the field of examination and assessment, and their faithful service to the MARINA, to the Filipino seafarers and the country as a maritime nation.
The awarding ceremony was concluded with a video presentation of the undertakings of the four (4) professionals, showing their training, workshops, discussions, consultations, assessments conducted, as well as celebrations they have enjoyed together with their colleagues in the maritime industry.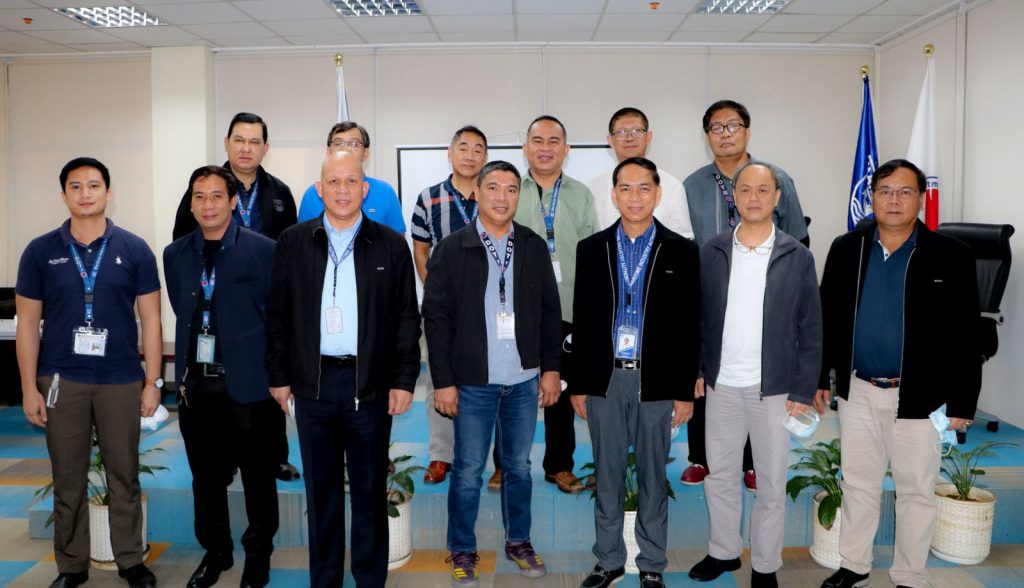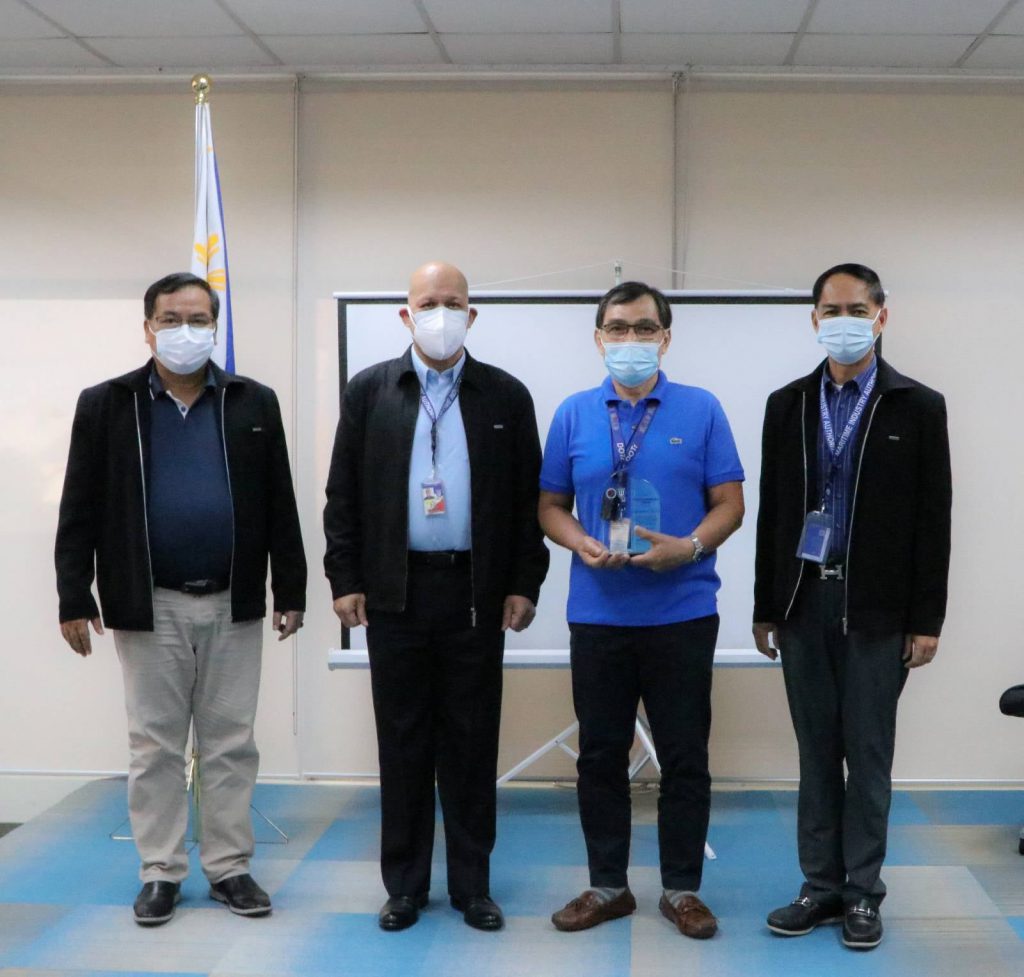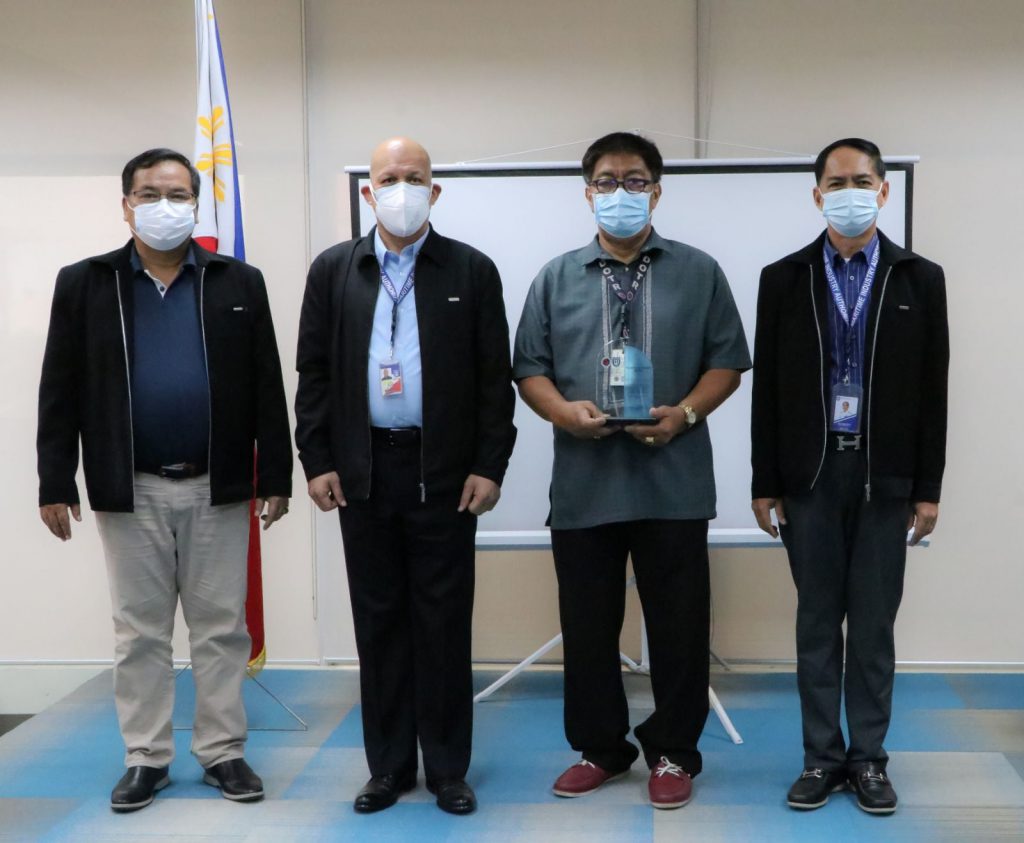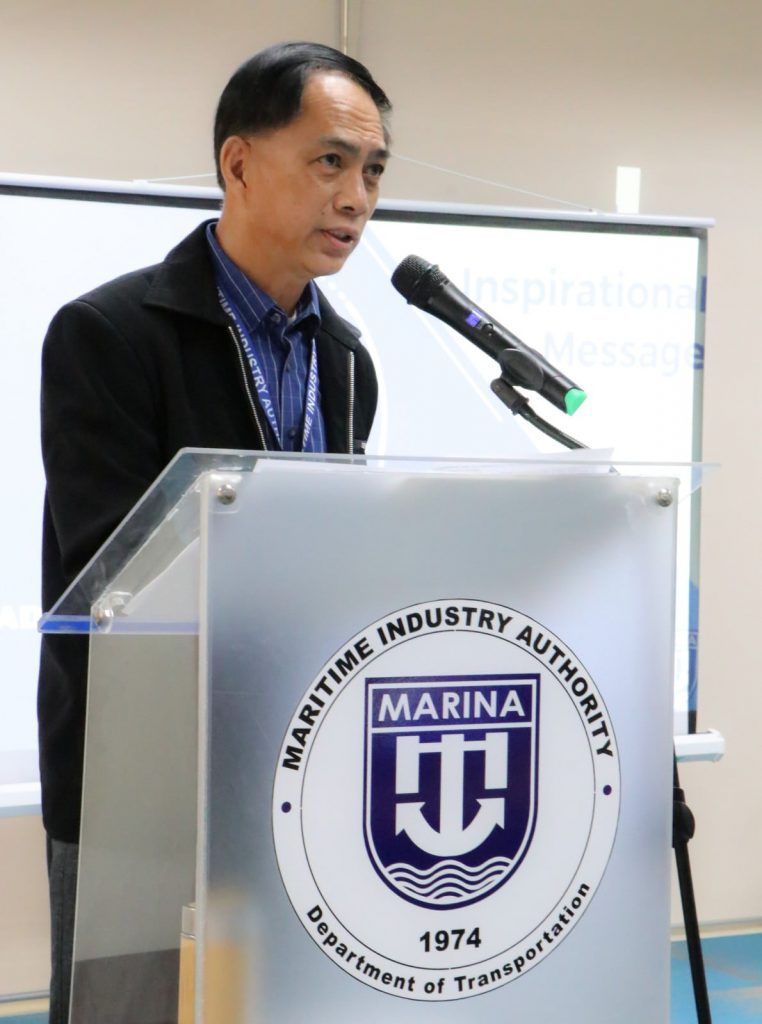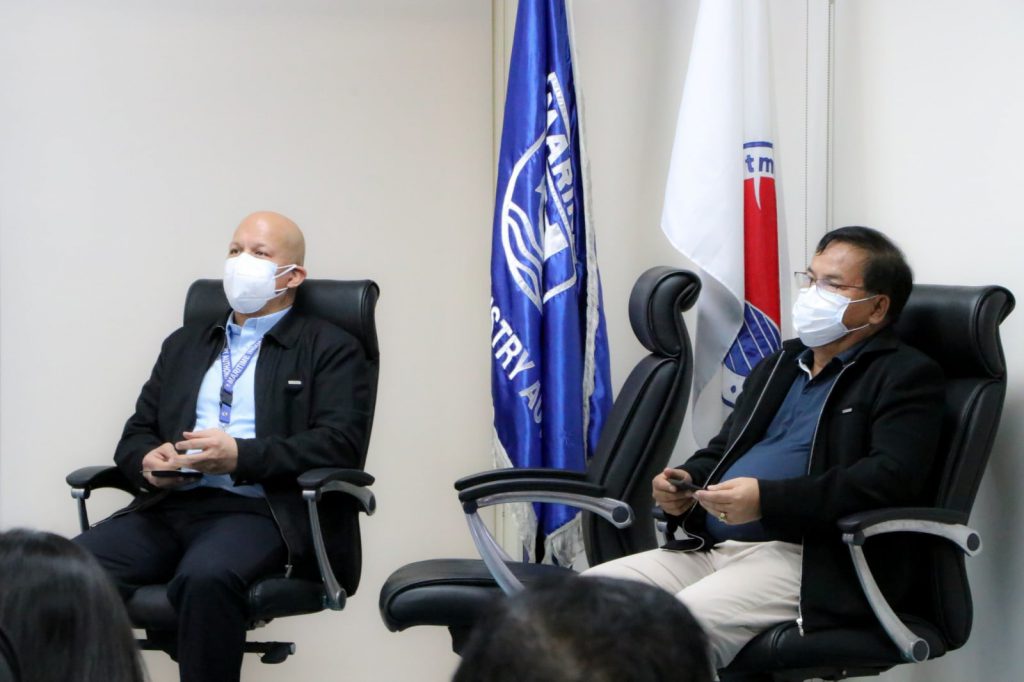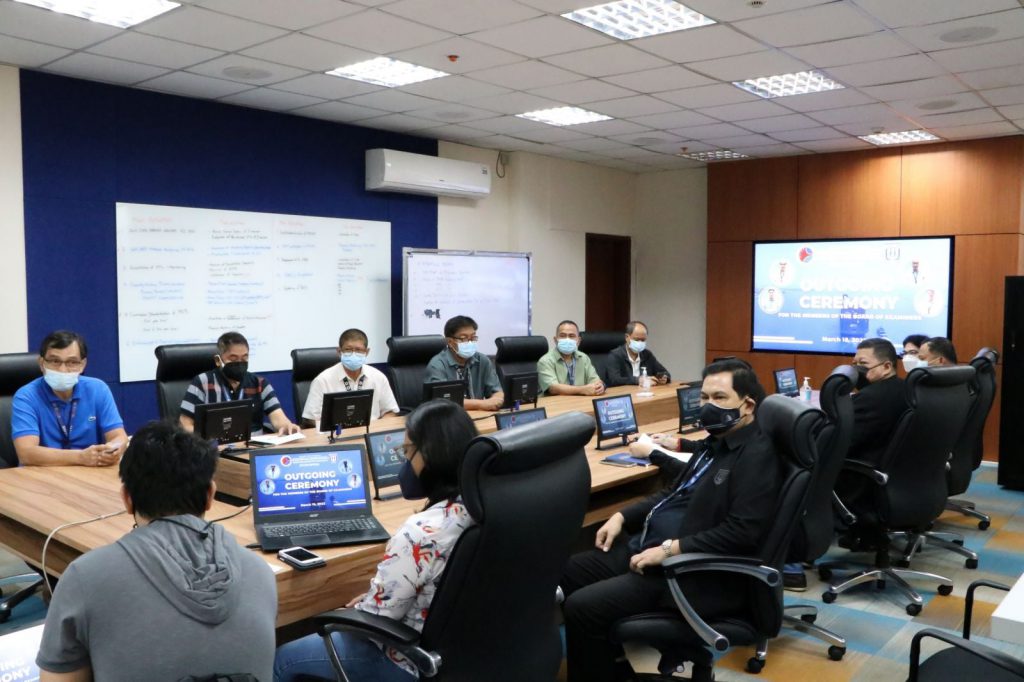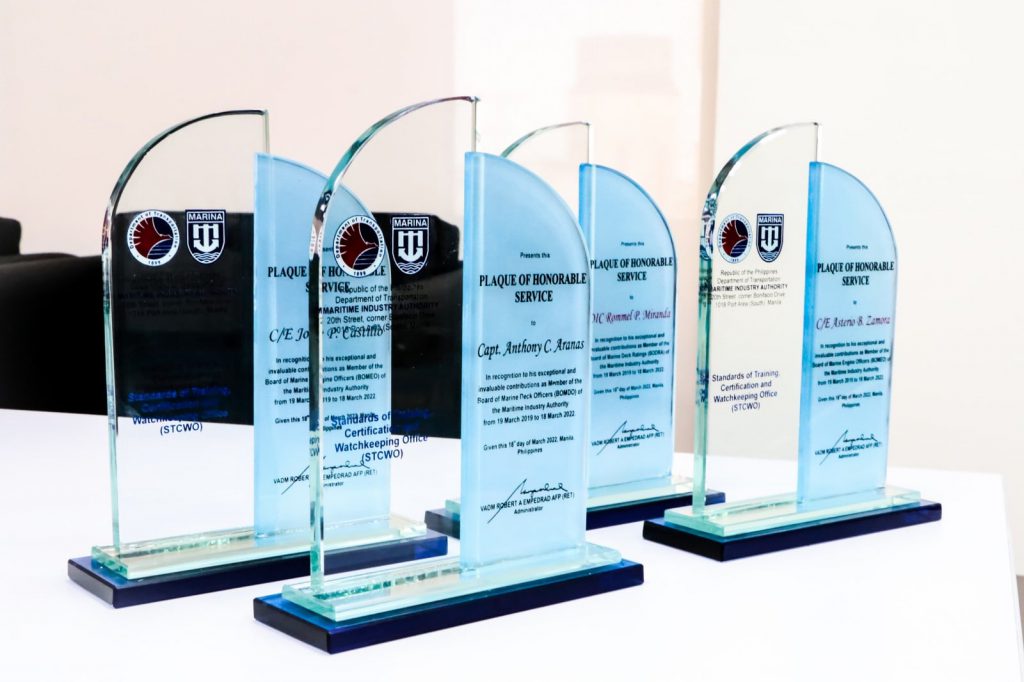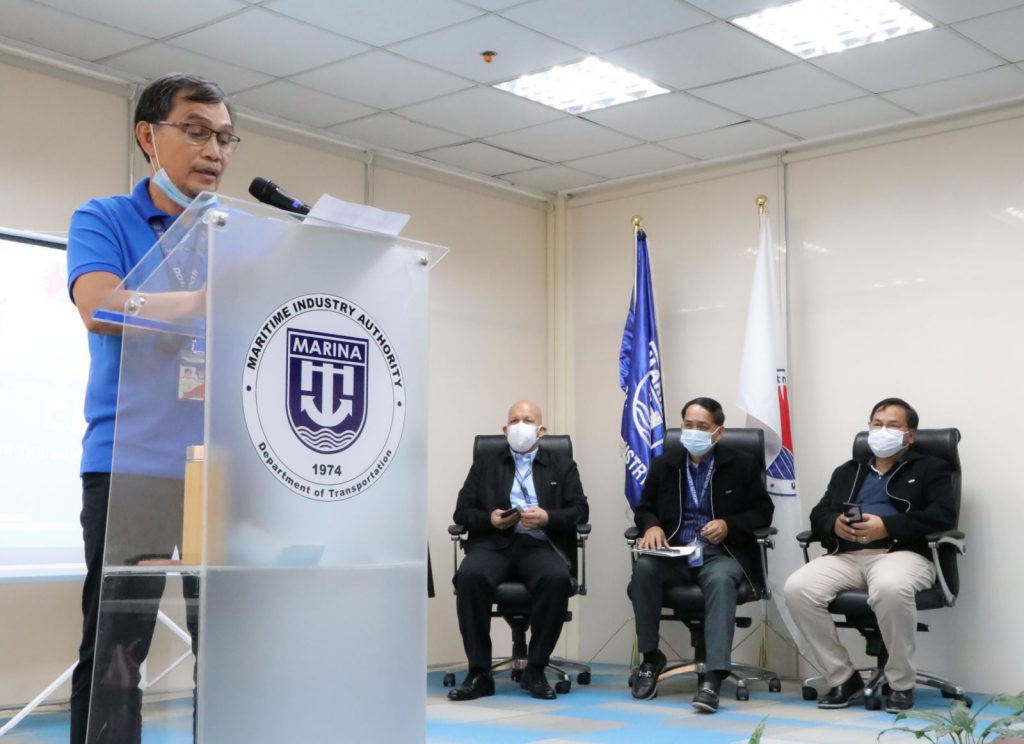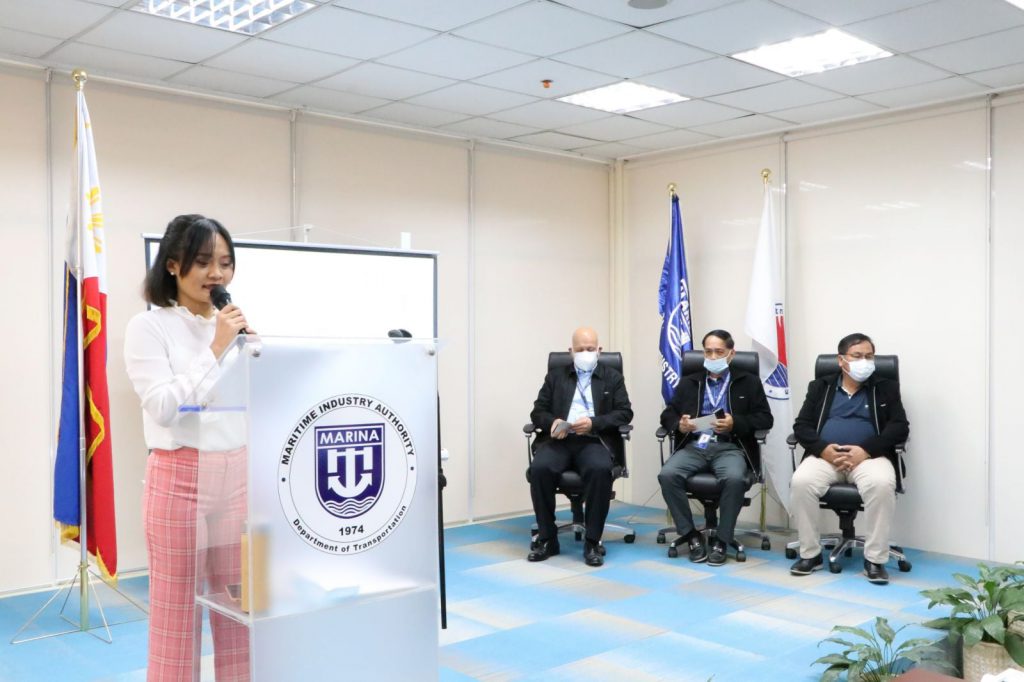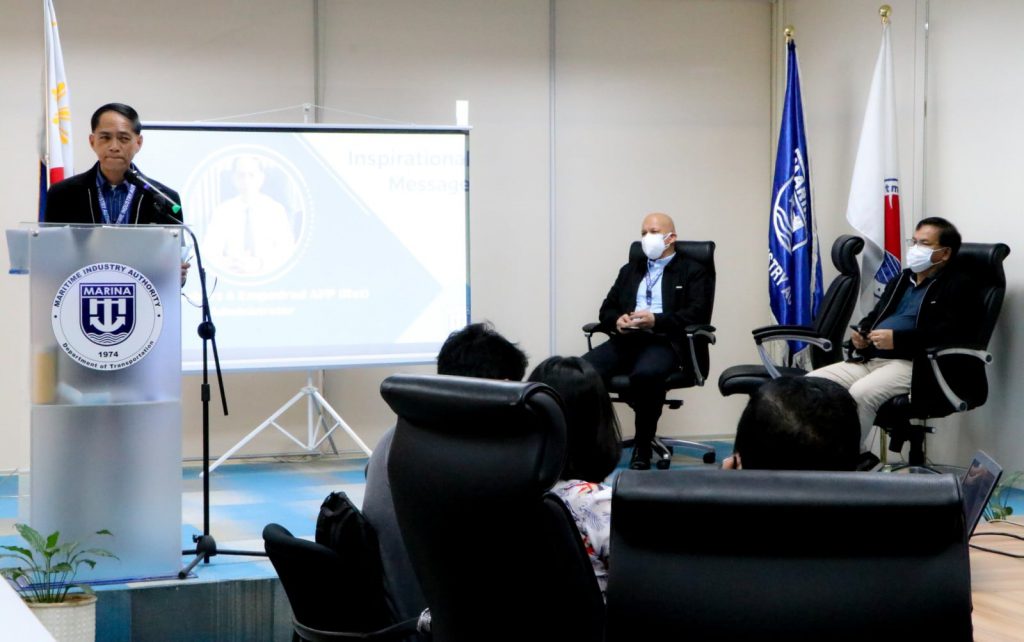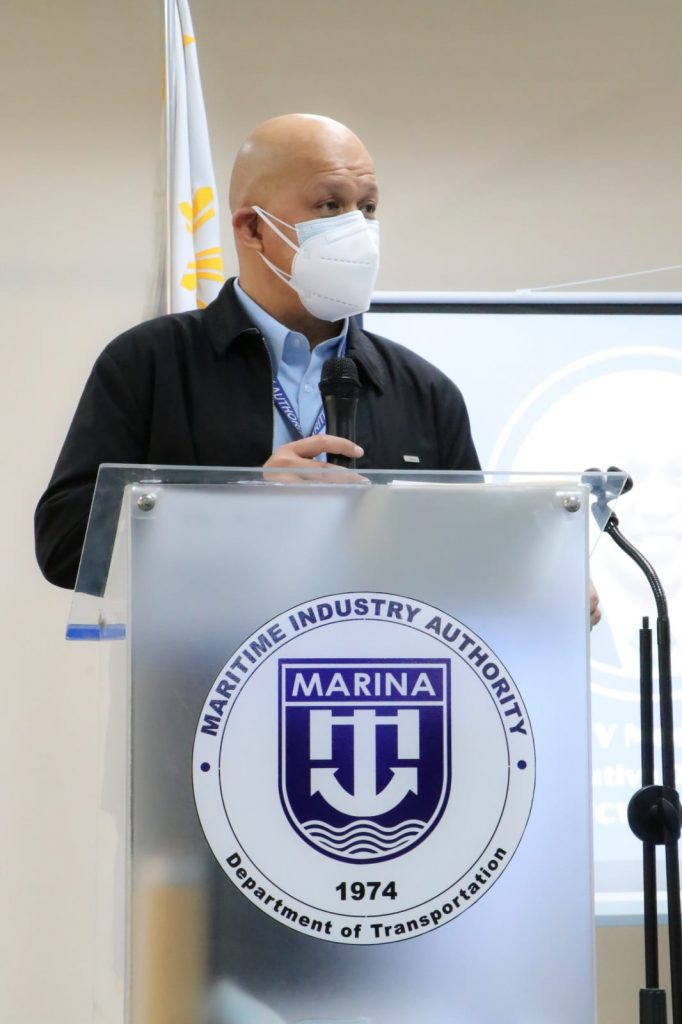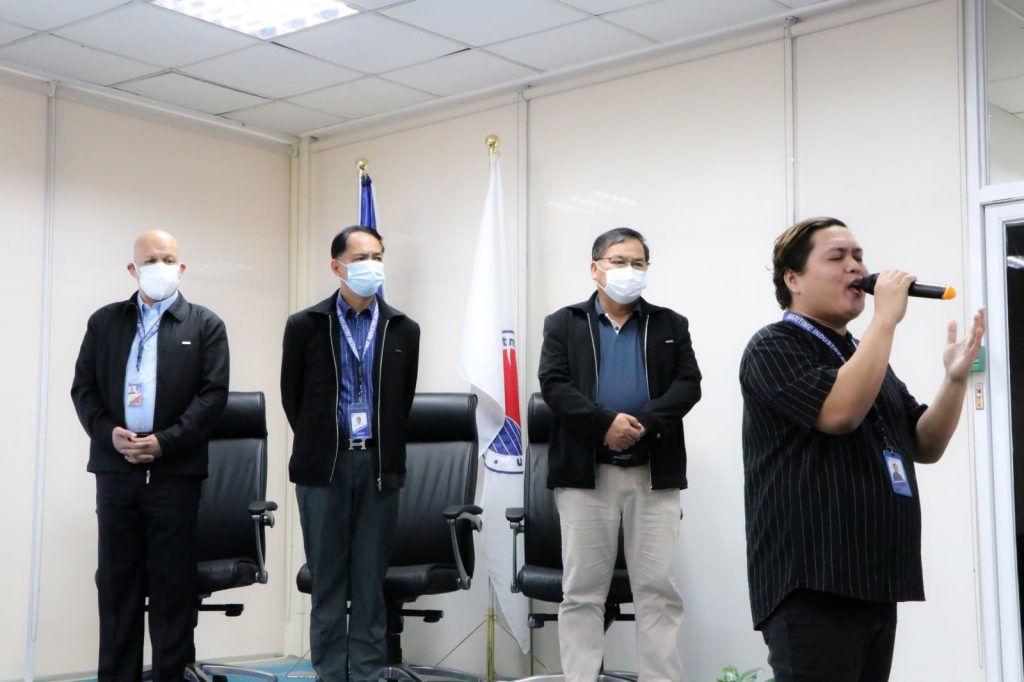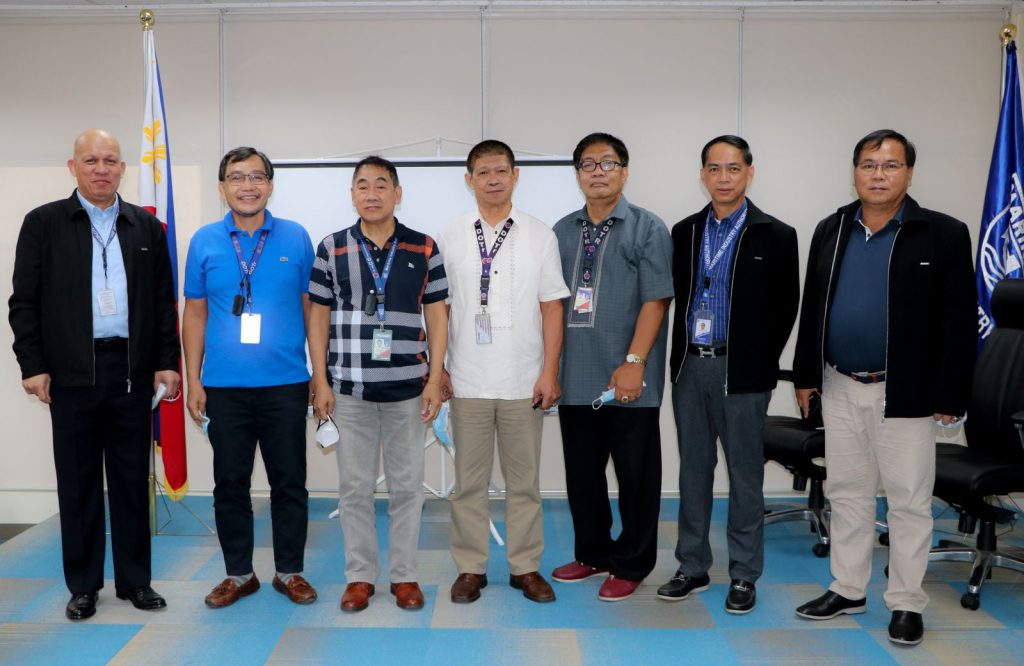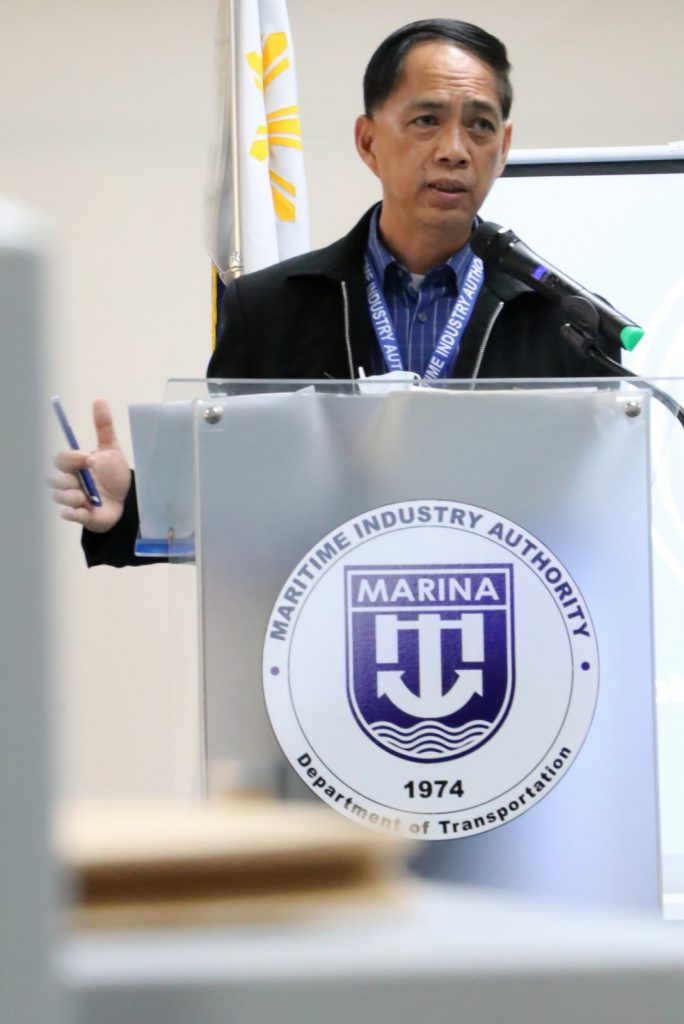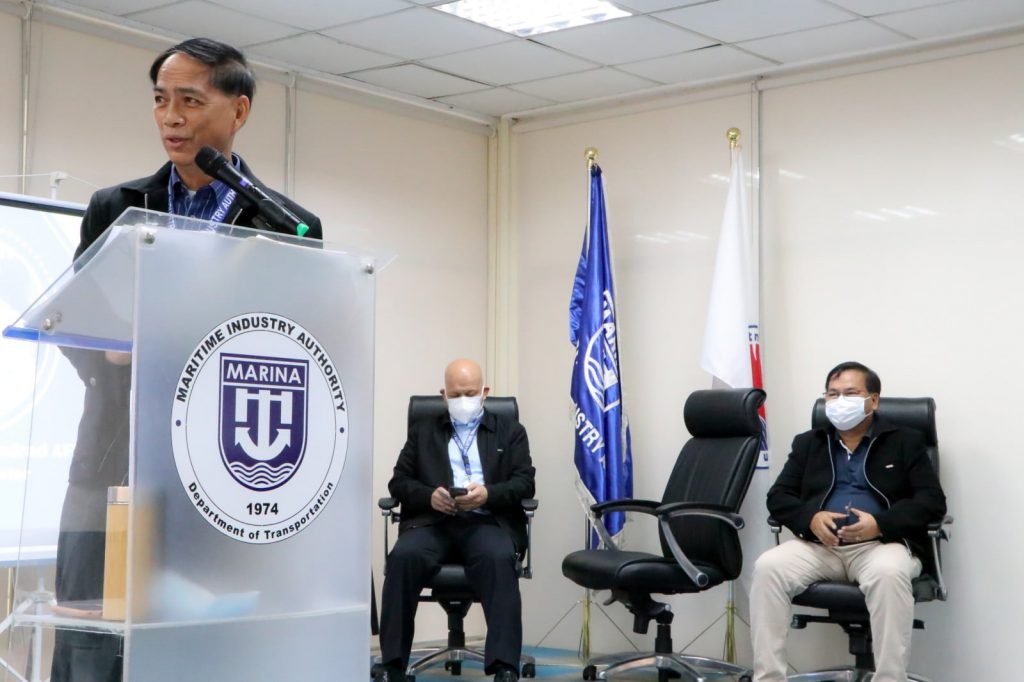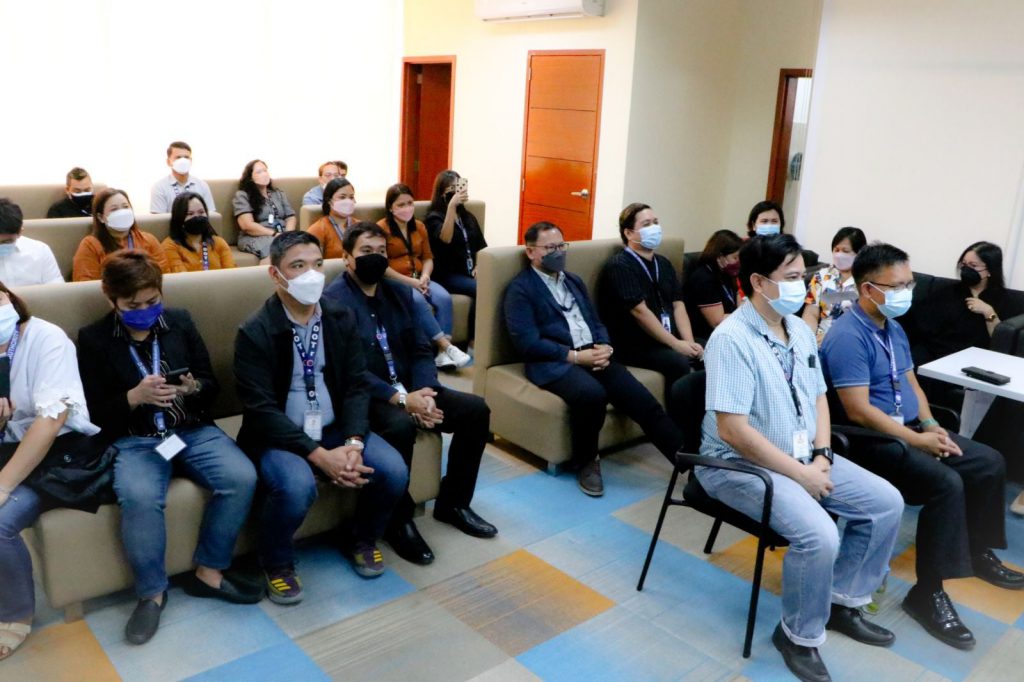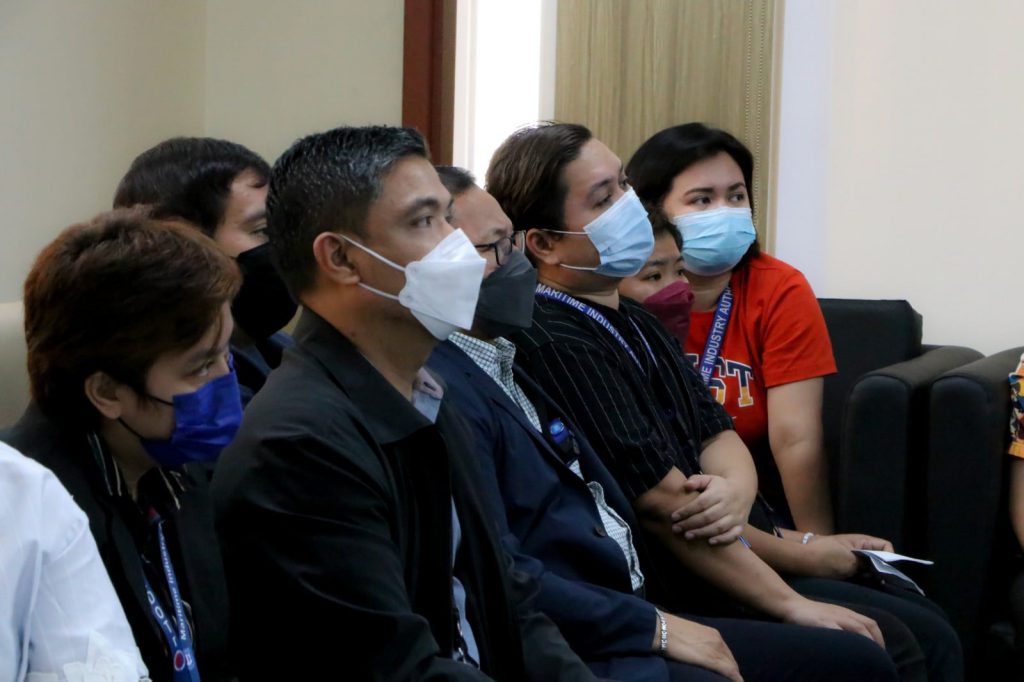 #DOTrPH🇵🇭
#MARINAPH
#MaritimeSectorWorks