MANILA — The Maritime Industry Authority (MARINA), together with other concerned government agencies, participated in the Collaboration on the National Roadmap Study on Decarbonizing Pathways for Freight Transport in the Philippines, which was hosted by the Department of Transportation (DOTr), at the Crowne Plaza Hotel on 26-29 April 2022.
This is a new initiative of the Organization for Economic Cooperation and Development (OECD), in connection with Sustainable Infrastructure for Low-Carbon Climate Resilient Development in Asia (SIPA), mainly aiming to transition the Philippines, and other countries in the Southeast and Central Asia, towards cleaner energy, transport, and industrial systems.
The stakeholder's consultation workshop and meeting will formally commence the activities of the SIPA program by informing and involving relevant government agencies, academic institutions, relevant organizations as well as the private sector.
Given the expertise of the International Transport Forum (ITF) in the field of freight transport and their previous successes in other countries such as Argentina, the DOTr, partnered with the them, in collaboration with partner government agencies, are tasked to develop a freight transport model and study that are tailor-fitted to the traits and needs of the country's freight transport network.
DOTr Planning and Project Development Assistant Secretary and Transport GHG Inventory Technical Working Group Chairperson, Dr. Sheilah G. Napalang gave the opening remarks to welcome the participants to the event.
Shipyards Regulation Service (SRS) Director Engr. Ramon C. Hernandez, one of the resource speakers, presented in the stakeholders meeting the MARINA's regulations, initiatives, and projects, particularly in decarbonizing pathways for the maritime transport sector. Dir. Hernandez provided the participants with MARINA's initiatives including its challenges, way forward, and future efforts to improve energy efficiency in the shipping sector.
"In order to ensure full and effective implementation of relevant marine environment protection standards in the country, particularly on decarbonization, we have crafted on September 2021 the National Strategic Action Plan (NSAP) entitled – Green Maritime Philippine: Protect and Conserve. This plan serves as the roadmap in our implementation of the marine environment protection Conventions enrolled as Program 10 in the 10-year Maritime Industry Development Plan (MIDP)," Dir. Hernandez.
Further, as part of the discussion, Dir. Hernandez highlighted the MARINA's efforts on establishing systems that would make Philippine ships and ports compliant with international marine environment protection standards.
"With all these initiatives, the DOTr has been providing leadership at the national and international levels in policy discussions and decision-making regarding the important role of the Philippine maritime industry for a greener shipping, greener port, and greener shipyard," Dir. Hernandez concluded.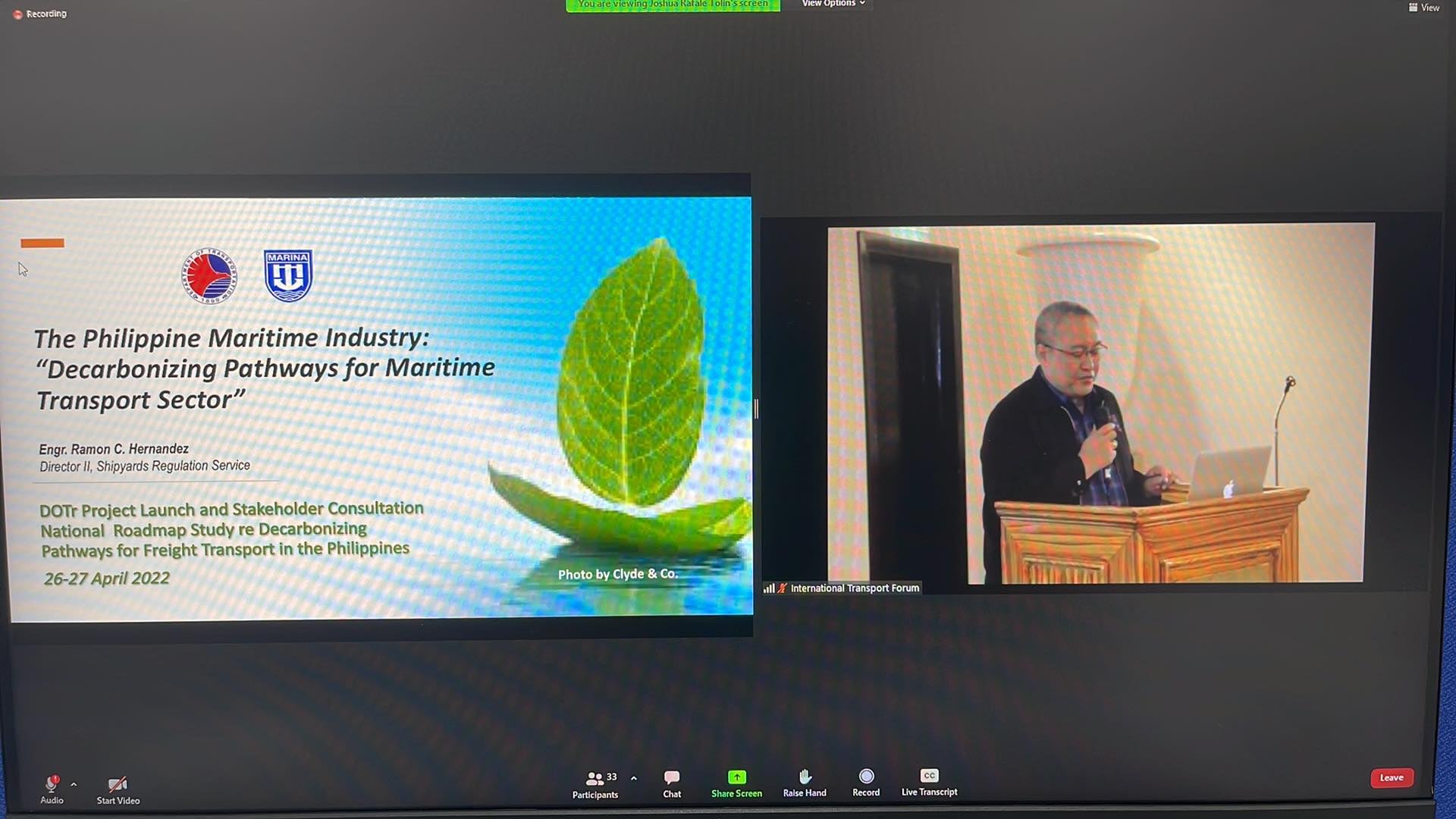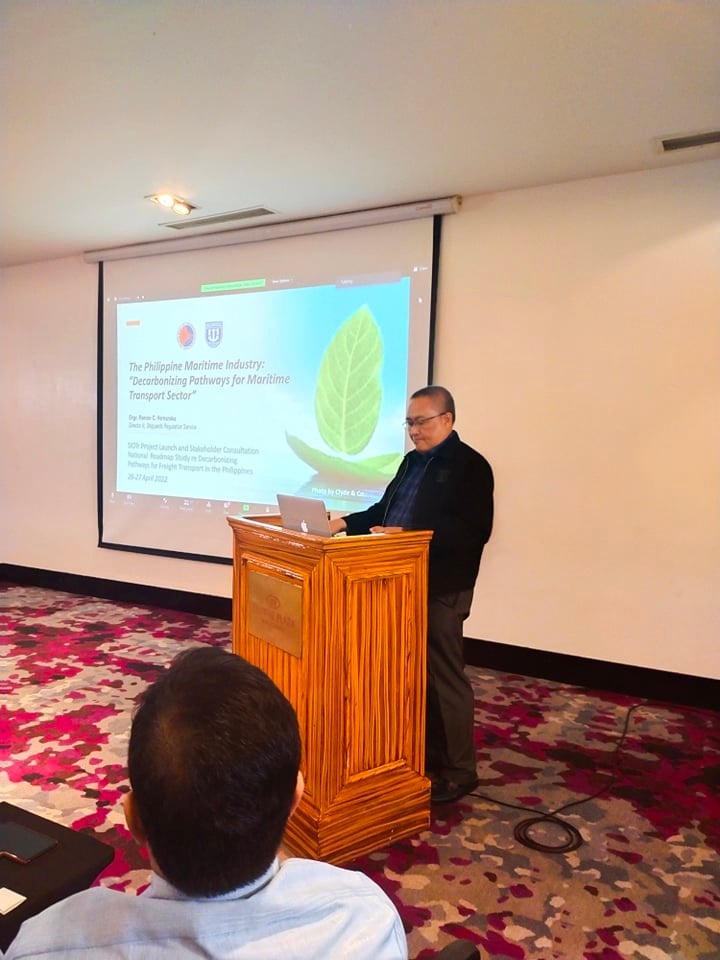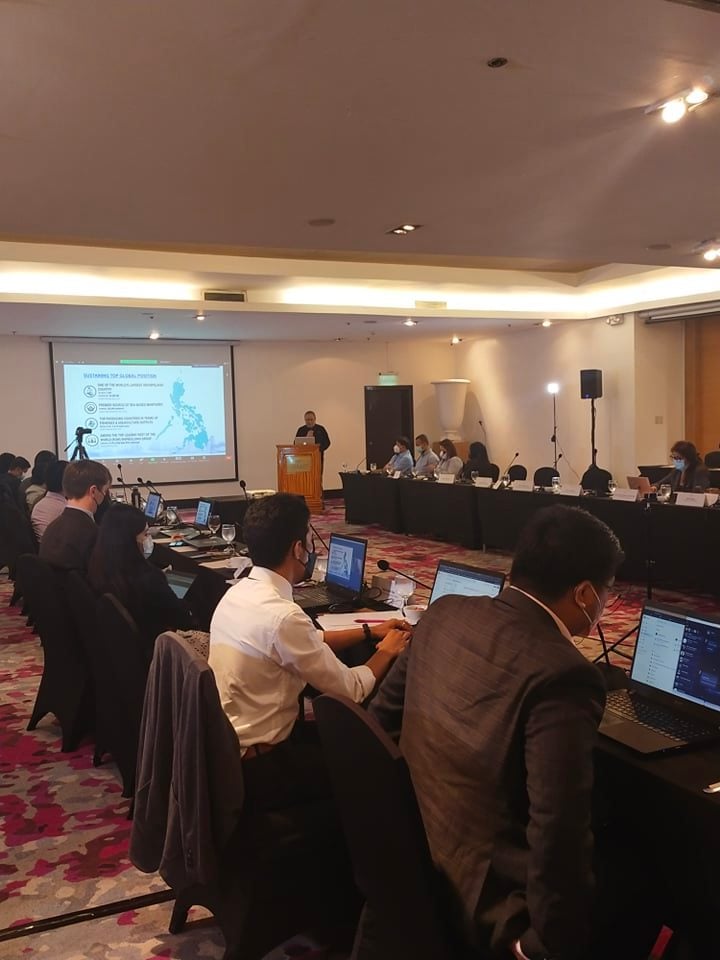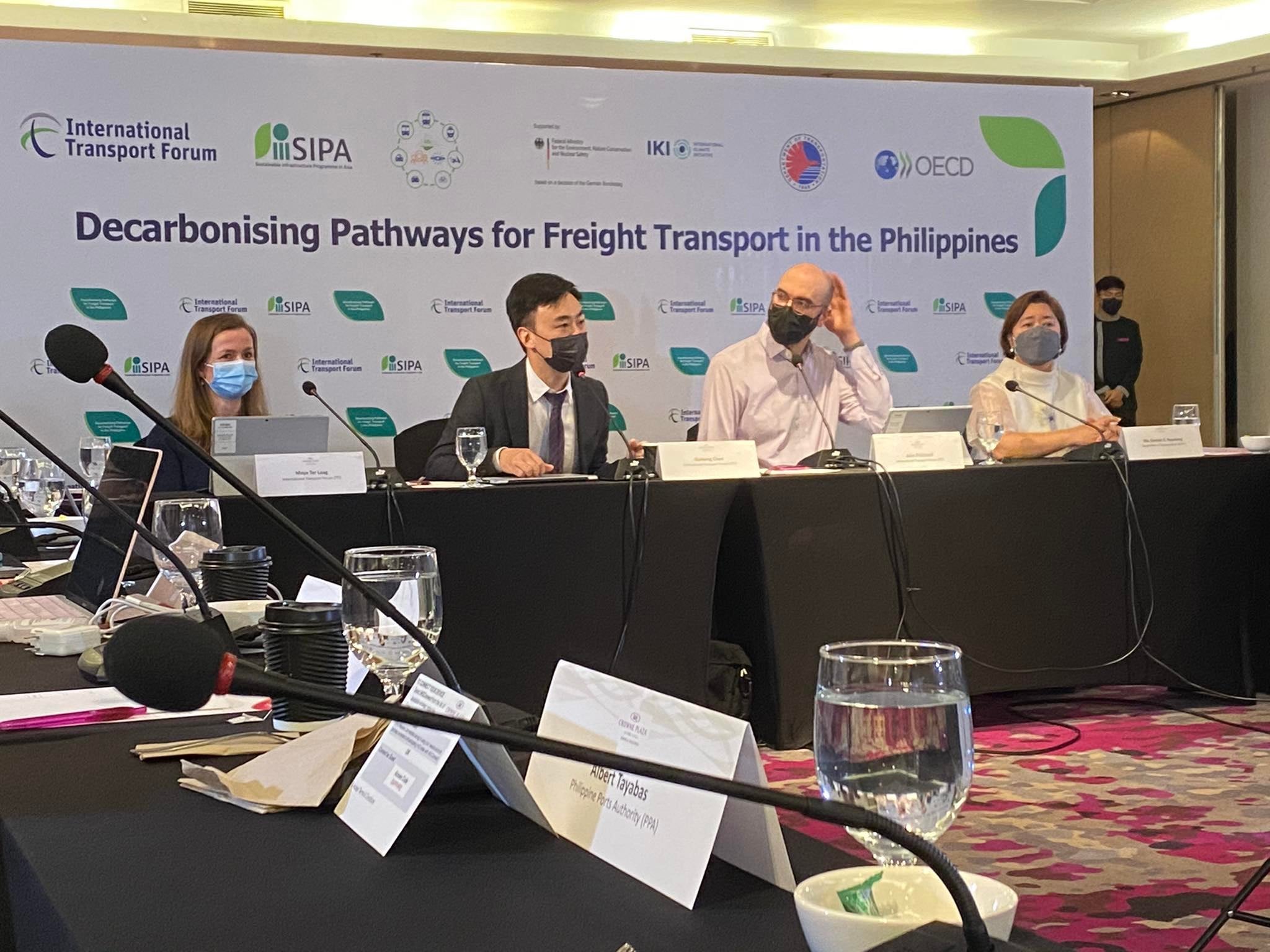 #DOTrPH🇵🇭
#MARINAPH
#MaritimeSectorWorks