MANILA, PHILIPPINES – A total of 11 Master Mariners successfully passed the MARINA Harbor Pilot Licensure Examinations administered separately by the Maritime Industry Authority (MARINA) on 9-11 March 2022 and 8-10 June 2022. Below is the list of successful examinees and their respective pilotage districts:
1. Banzon, Bernie V. – La Union
2. Buno, Melvin V. – Davao
3. Cabili, Jackson R. – Iligan
4. Camanga, Jonathan V. – San Fernando, La Union
5. Daroy, Adolfo S. – Batangas
6. Hernandez, Edward E. – Subic
7. Llorente, Jeffrey B. – Tagbilaran
8. Mernilo, Ronald H. – Surigao-Maasin
9. Taracina, Hennever B. – Quezon
10. Terazona, Almond J. – Iloilo
11. Toleron, Jonathan R. – Davao
The MARINA Administrator, represented by the STCW Office Executive Director VADM Rene V. Medina AFP (Ret), enjoined the new Harbor Pilots to be faithful their sworn duty and ensure safety of property and life, and the protection of the marine environment as they guide ships entering ports.
The MARINA is mandated to undertake the licensing of harbor pilots in the country, pursuant to Executive Order No. 125/125-A.
A candidate for the Harbor Pilot Licensure Examinations should be at least 35 years of age at the time of the examination; mentally and physically fit; Master in command of a merchant ship or PCG or NAMRIA and other non-combatant ship of more than 500 GT of not less than five (5) years; of good moral character and not included in the database of watch listed seafarers.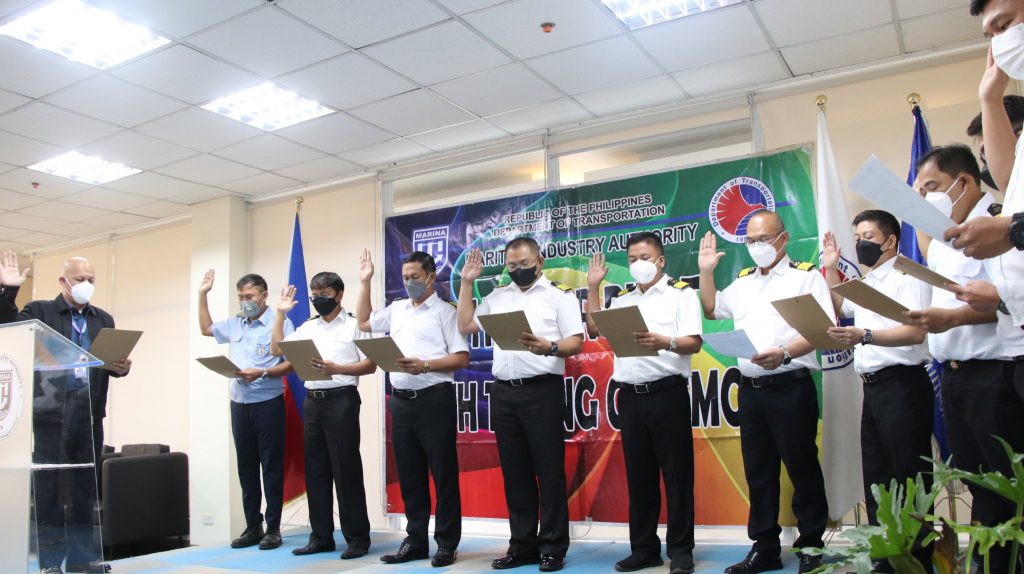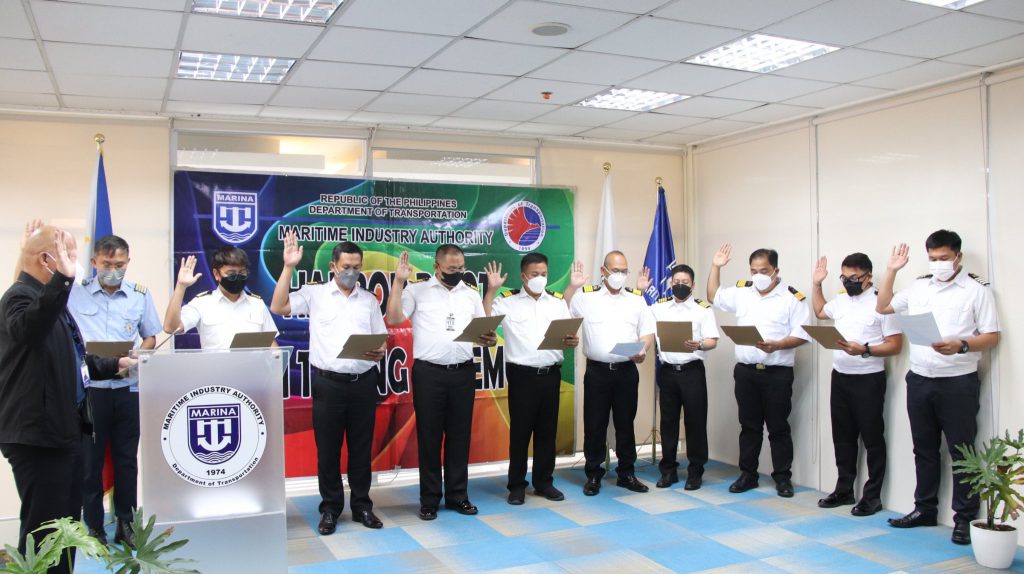 For more photos, click here.