MANILA – To mark the official start of this week's scheduled activities and events, the Maritime Industry Authority (MARINA) kick-started the celebration of this year's National Maritime Week through a hybrid face-to-face and virtual ceremony on Tuesday, 20 September 2022, at the MARINA Central Office.
Coinciding with the celebration of the Maritime Archipelagic Nation Awareness Month (MANA Mo), this year's National Maritime Week, with the theme "New Technologies for Greener Shipping," recognizes the need to support the maritime industry in transitioning to a sustainable future and greener shipping.
Officer-In-Charge Executive Director Mr. Samuel L. Batalla delivered his opening message during the celebration, highlighting the importance of a sustainable maritime sector. "This offers a chance to focus on the importance of a sustainable maritime industry and the need to rebuild better and more sustainably in a post-pandemic world. The MARINA fully supports these objectives for the safety of lives and ships and a cleaner maritime industry."
For his part, MARINA Administrator Atty. Hernani N. Fabia stated that rapid technological changes directly affect the maritime industry, especially the maritime environment, which is why everyone is responsible for ensuring that technological progress is used to safeguard the future of the industry.
"The objective of a safer maritime industry, safer ships, and safer people is the one that MARINA fully supports. We cruise on a single sea. Let us protect it with the aid of modern technology," Administrator Fabia emphasized.
Part of the kick off ceremony was the presentation of the calendar of activities, in which the MARINA prepared a series of activities for this week such as the National Maritime Quiz Show, Seafarers' Photo Contest, Culmination Activity and Awards Show, Bravery At Sea Awarding, and Oath Taking Ceremony.
Prior to the start of the celebration of National Maritime Week 2022, the MARINA, particularly its Regional Offices, also actively participated in various activities such as Coastal Clean-Up Drives, Onboard Orientation on Passenger Vessels, Modified Basic Safety Training (MBST), among others.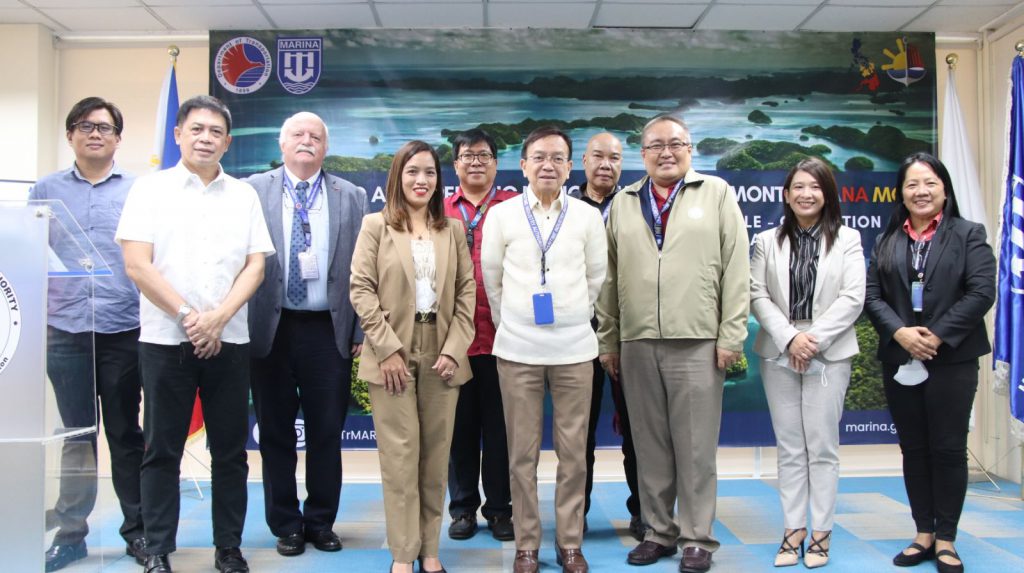 More photos here.
#DOTrPH 🇵🇭
#MARINAPH
#NationalMaritimeWeek2022