The Maritime Industry Authority (MARINA) and the World Wide Fund for Nature – Philippines (WWF) have sealed their partnership through the signing of a memorandum of understanding (MoU) on 23 September 2022, held at the City of Pasay.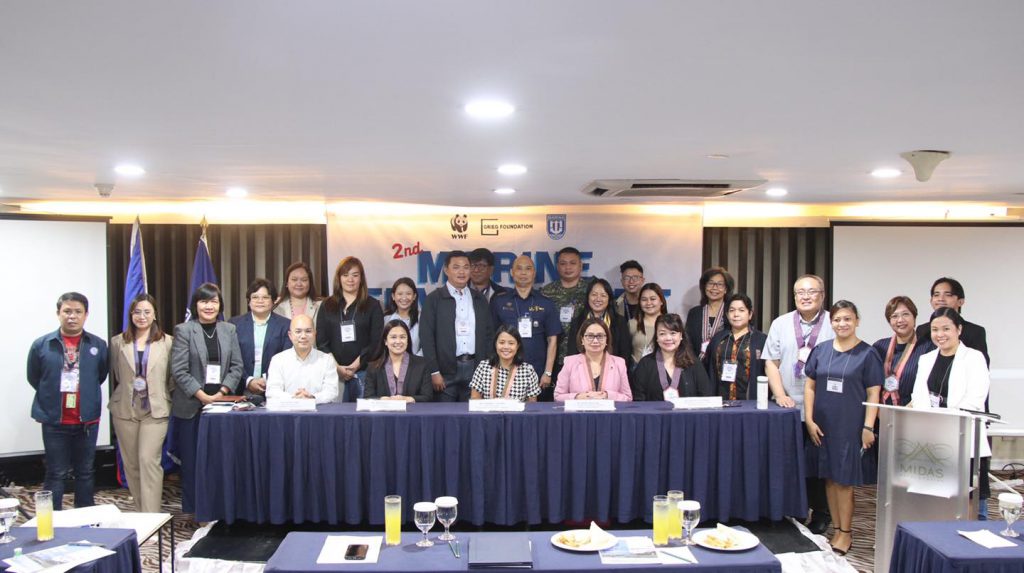 The MoU stated that the MARINA and WWF shall work together to stop or reduce the tons of marine plastic litter plaguing the oceans.
The MoU was signed by MARINA OIC-Deputy Administrator for Planning (DAP) Ms. Sonia B. Malaluan, and WWF-Philippines Executive Director Katherine Custodio.
"By signing this MoU, we agree and commit for us to work together with the help of other government organizations and private stakeholders; to strengthen the policies and programs with the shared goal of reducing plastic pollution by preventing plastic leakage into ports and the ocean — which negatively impacts marine life, human health, and livelihoods," OIC-DAP Ms. Malaluan expressed during her remarks.
The hybrid forum was spearheaded by the MARINA Shipyards Regulation Service (SRS), led by Director Engr. Ramon Hernandez, in partnership with the WWF.
"Our goal is for a green maritime Philippines: protect and conserve. We can only achieve this by eliminating marine pollution or mitigating marine environment threats from ports, ships, and shipyards," SRS Director Engr. Hernandez said in his welcome message.
The said initiative is aligned with the MARINA's Maritime Industry Development Plan (MIDP) Program 10, which is highly-focused on protecting the marine environment.
Afterwards, SRS Director Hernandez has presented the National Strategic Action Plan (NSAP) — the result of a pre-forum held last 09 September 2022 where MARINA sought insights from various government agencies, and marine environment experts in the private sector.
"We ensure that ships are fitted with the necessary equipment and machineries, mechanisms in place, and/or other features that will minimize their contribution to pollution and properly enforce marine environmental protection laws while the ship is at sea," he furthered.
In line with the forum's theme "Clean Ports and Ships, Clean Oceans", the statements of commitment were delivered by representatives of partner agencies —Department of Transportation (DOTr) Executive Asst. VI Atty. Julius Yano, Department of Environment and Natural Resources (DENR) Senior Environmental Management Specialist Raquel Rosario Reyes, Department of Agriculture (DA) Macro-Economic Policy Division Chief Tisha Pia dela Rosa and Office of the President (OP) Assistant Secretary Atty. Kim Raisa Uy.
The said endeavor is part of this year's National Maritime Week celebration.
WATCH THE LIVE STREAM HERE: https://www.facebook.com/DOTrMARINAPH/videos/822734035427840
#DOTrPH🇵🇭
#MARINAPH
#YesToPhSTCWCompliance
#NationalMaritimeWeek2022