MANILA – The Philippines' Maritime Industry Authority (MARINA) has signed a Memorandum of Agreement (MoA) with the French Embassy to the Philippines that will strengthen the maritime safety and security in the country, particularly in the industry of shipbuilding, and ship repair on 08 November 2022.
The MoA was forged between MARINA Administrator Atty. Hernani Fabia and Embassy of France to the Philippines Economic Service Head Mr. Olivier Ginepro.
Through the signed agreement, France will deploy a French maritime expert in the country – one of the recommendations of the mentioned OCEA S.A. study. The maritime expert is expected to provide the necessary technical assistance, training and consultancy service to the MARINA.
In his opening statement, MARINA Administrator Fabia cited the various risks and issues in the domestic transport sector identified by a study of OCEA S.A. France in March 2020.
In detail, the MoA obligated the French Embassy to the Philippines "to promote France's best maritime practices in ensuring the safety of life and property at sea, maritime security and marine environment protection; promote active participation in developing international standards for the safety and security of transport as well as preventing vessels from polluting the seas."
The said agreement also aims to aid the MARINA in the creation of a National Transport Plan dedicated for the shipping industry; industry capability and capacity assessments; policy formulation; as well as the assessment and implementation of MIDP, and its related trainings.
With this, both parties expressed strong stance that a sustained partnership and collaboration will lead to the promotion and effective implementation of the Ten-Year Maritime Industry Development Plan (MIDP). The MIDP targets to replace obsolete and uneconomic vessels, modernize the local fleet, enhance domestic shipbuilding, repair, maintain and develop a pool of trained manpower.
It should be noted that based on a 2020 statistics, the Philippines has the 5th largest shipbuilding nation in the world, with the number of Philippine registered vessels stands at about 29,974, comprising 4,114 large merchant vessels and 25,860 motor bancas/boats and fishing bancas/boats. Of the merchant fleet, passenger ships consist of 11,898. Excluding the pandemic years, over 72 million passengers per year were carried by sea vessels.
The ceremonial signing was witnessed by the Deputy Administrator for Operations Engr. Nannette Villamor-Dinopol, Deputy Administrator for Planning Ms. Sonia Malaluan, Shipyards Regulation Service Director Ramon Hernandez, Planning and Policy Service Director Luisito delos Santos, Franchising Service Director Maria Rowena Hubilla, Chief of Staff Atty. Jabeth Dacanay, Legal Service Director Sharon Aledo, Enforcement Service Officer-in-Charge Ronaldo Bandalaria, Domestic Shipping Service Officer-in-Charge Virvic Erese, Management Information System Service Officer-in-Charge Lina Maquera, and other representatives of MARINA.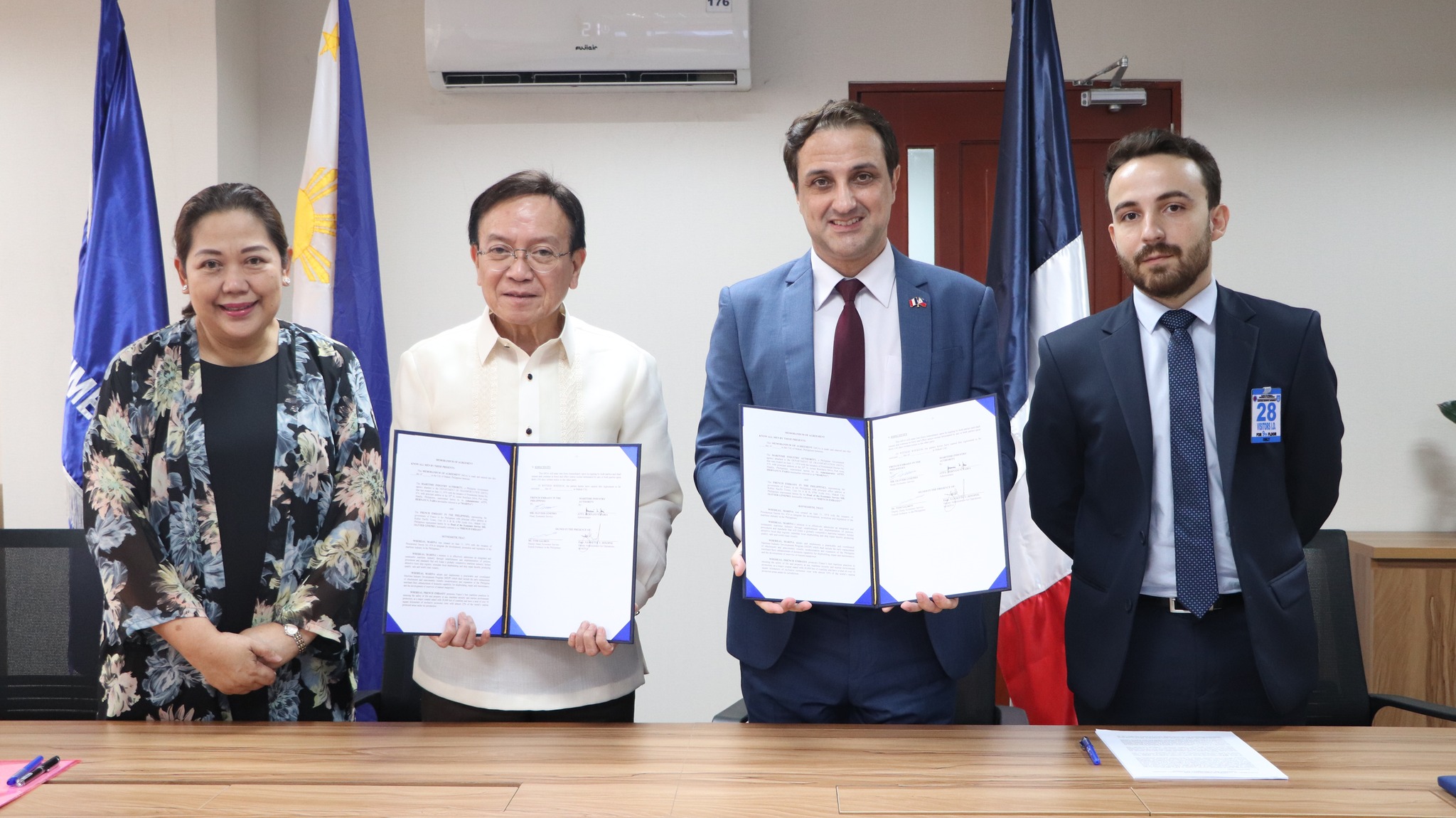 See more photos here.
#DOTrPH🇵🇭
#MARINAPH
#YesToPhSTCWCompliance