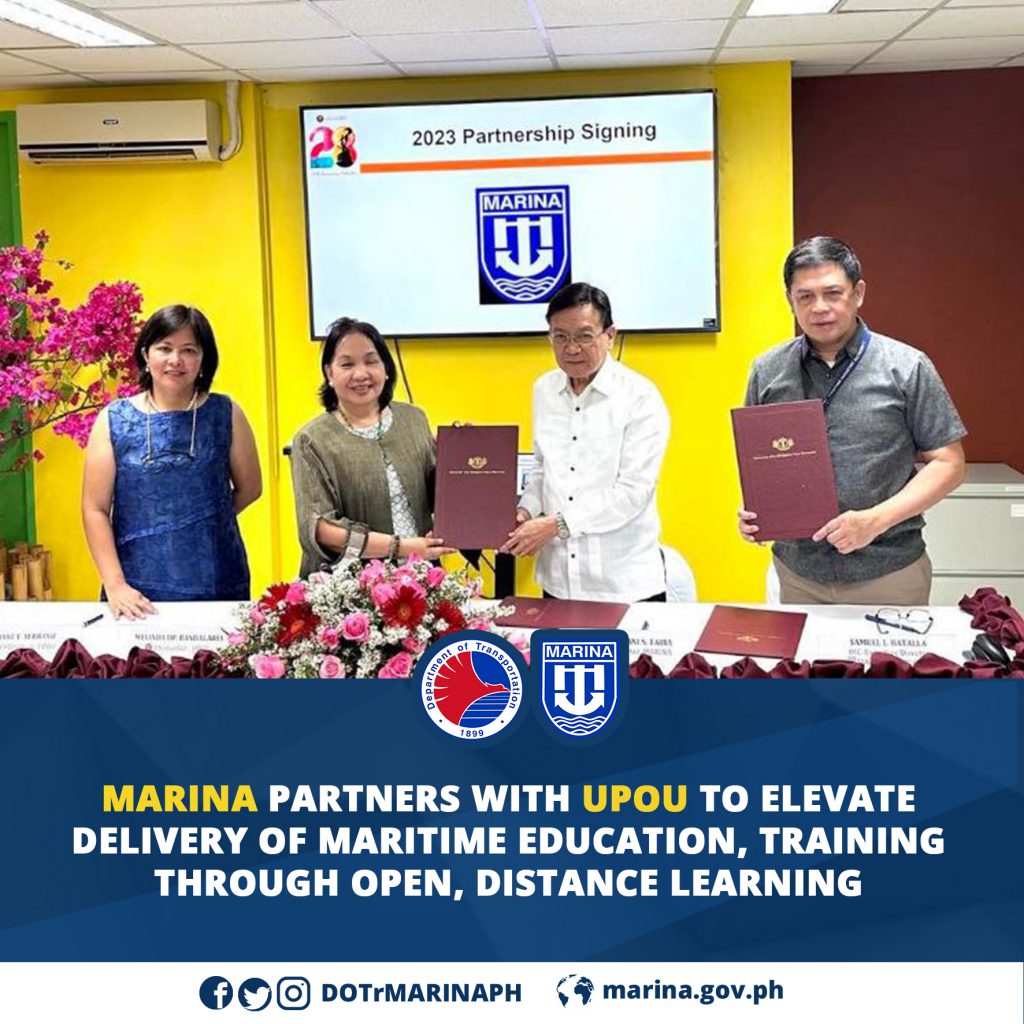 The Maritime Industry Authority (MARINA), represented by Administrator Atty. Hernani N. Fabia and OIC Executive Director of the STCW Office, Mr. Samuel L. Batalla, forged a Memorandum of Understanding for institutional partnership with the University of the Philippines Open University (UPOU) represented by Dr. Melinda dela Peña Bandalaria, UPOU Chancellor and Dr. Joane V. Serrano, UPOU Dean for Faculty of Management and Development Studies. The MOU objectives include joint academic activities including webinars and other trainings; collaborative researches; consultancy and other technical services; and resource and information sharing. Further, the MOU aims to elevate the delivery of maritime education and training through open and distance learning.
The historic signing of MOU today, 02 March 2023, coincides with UP Open U's celebration of its 28th Anniversary.
In a statement, Administrator Fabia said "The MARINA and UPOU both recognize the significant contribution of the maritime industry, especially our seafarers, in nation building." He also lauded UPOU's commitment to being a 'University of the Future" which reflects the institution's commitment to excellence and innovation.
The partnership is in line with UPOU's mandate pursuant to Republic Act No. 10650 (Open Distance Learning Law) which has tasked UPOU to assist relevant national agencies, higher education institutions, and technical and vocational institutions in developing their distance education programs through training, technical assistance, research and other academic programs.
#DOTrPH🇵🇭
#MARINAPH
#YesToPhSTCWCompliance